Ogilvy & Mather announced that its sixth annual Ogilvy & Inspire seminar at the Cannes Lions International Festival of Creativity will feature Academy Award-winning film director Alejandro González Iñárritu. The event will take place on Thursday 23rd June at 2pm at the Grand Palais des Festivals.
Tham Khai Meng, Ogilvy & Mather's Co-Chairman and Worldwide Chief Creative Officer, will join Iñárritu for an on-stage discussion about inspiration and the role of the visionary creative.
Award-winning Mexican director Alejandro G. Iñárritu stands among the most critically acclaimed and well-regarded filmmakers in the world. Widely known for profoundly poignant, empathetic, and insightful stories about the human condition, Iñárritu has greatly expanded and enriched our understanding of his medium, and his unique approach to cinema represents the ideals of collaboration, compassion, and artistry.
With an impressive body of work comprising visually stunning, emotionally moving, and intensely evocative narratives that span—and often transcend—cultures, borders, and characters, Mr. Iñárritu has made peerless contributions to world cinema with his impressive body of work, including his debut film Amores Perros; the dark and nuanced comedy Birdman; the highly ambitious and multi-lingual drama Babel; the emotional 21 Grams; the moving drama Biutiful; and his most recent masterpiece about a 19th century trapper's quest for revenge, The Revenant.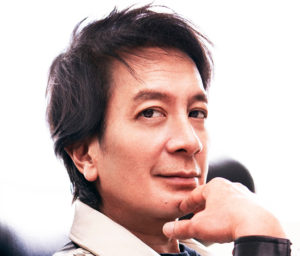 He is the first Mexican filmmaker to be nominated in either the Best Director or Best Producer categories of the Academy Awards, one of only three directors to win back-to-back Oscars, and the only director to receive two consecutive Directors Guild of America awards. He won Best Director at the 2006 Cannes Film Festival for Babel, making him the first Mexican director to ever win.
Born in Mexico City, Iñárritu began his career as a radio host and director at the Mexican rock station WFM, which became the number one radio station in Mexico during his tenure. He then spent three years studying theatre in Mexico City with Ludwik Margules, and started making short films and commercials through his own production company, Z Films.
Tham Khai Meng, Co-Chairman and Worldwide Chief Creative Officer at Ogilvy & Mather, said: "Alejandro is not only one of today's hottest and most relevant directors, but he also has an incredibly important body of work as a storyteller and craftsman. He is truly someone who has the courage and vitality to follow his dreams. I am thrilled with this opportunity to get into the head of one of the most talented film directors of his generation."
Previous Ogilvy & Inspire speakers have included social activist Monica Lewinsky; astrophysicist Dr. Neil deGrasse Tyson; philosopher and author Alain de Botton; architect Rem Koolhaas; and international advisor on education, Sir Kenneth Robinson.