Former MediaCom and Mindshare partner and double IPA Gold Award winner Jamie Venerus has today launched innovative new media auditing consultancy Beta Firinn.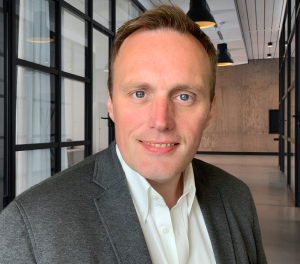 The new venture will use data and insight to unlock growth of around 5 per cent and boost the overall effectiveness of media spend by more than £1m, based on a media budget of £15m.
Traditionally, media audits focus on pricing but as commentators have identified, this approach is losing relevance.
In February this year Accenture announced it would close its media auditing services leading some to herald the decline of the industry.
But Rob Rakowitz of the WFA highlighted a 'hole in an industry that needs rebalancing' and called for more independent oversight to make sure promises on performance and quality were delivered.
The new approach from Beta Firinn will help fulfil the need for independent oversight. Audits will go beyond price to consider more than 100 factors to evaluate, identify and pinpoint areas of improvement leading to demonstrable growth in client outcomes.
The approach has been developed by drawing on Jamie and the team's years of experience of media audits delivering outstanding business results for clients and brands.
Jamie said: 'Having sat through media audits on different brands, at different agencies, with different auditors, we couldn't work out why audits only looked at price paid.
'Audits added little or no value to the brand per se and gave no real direction to potential performance or future planning. They provided a bit of price reassurance but to us, this completely missed the point.' 
Media pricing in fact hasn't been a competitive differentiator for many years. It is quality of strategy, planning and implementation in the media plan that makes the difference.
Jamie added: 'In the UK media is a £20bn a year industry, and there's lots of research available by leading authors, academics and learned institutions that have produced principles that are quantifiable and demonstrable facts.
'Yet due in part to lack of understanding among agencies, a desire to 'do something different' and a focus on creative work, these principles are often ignored.
'Beta Firinn has been set up to generate and drive business results for clients through inspiring outstanding media planning, strategy and implementation.'
Source: Beta Firinn