Product of the Year is now open for entries to the 2022 award which promises to be its biggest, boldest and most comprehensive yet.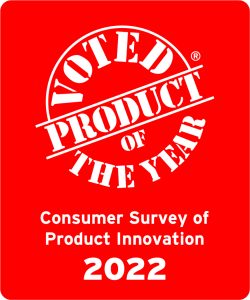 Every year, brands from household names such as: P&G, Mars, Unilever and Nestlé, to pioneering independent brands including: Cheeky Panda (biodegradable bamboo wipes), SMASHED (non-alcoholic) Pale Ale and the innovative shaving brand FFS Beauty, battle it out to take the title within their product categories.
And after a year unlike any other, as our high streets begin to open again and life goes back to a level of normalcy, the future is looking bright. In celebration of innovation in all its forms, Product of the Year is on the hunt for the heroes of the everyday that have kept us going throughout the year and helped us thrive.
What are they looking for?
Product of the Year is searching for the best of the best across an ever-increasing range of sectors. Celebrating innovation across the board, from the products that make an impact on the supermarket shelves to those incremental tweaks made to established products and services that make our lives that bit easier. When Heinz turned its ketchup bottle upside down and made it squeezable – it helped us ease those last drops out of the bottle and it changed the entire sauces category for good. And when the first boxed mattresses came out, the way we buy and test mattresses was completely revolutionised – rolled, boxed and delivered straight to your door. No faff, no heavy lifting, just convenience. And then there are brands like Glossier, rallying a community of beauty fans and disrupting the market. These are the kinds of brands, products and services that win awards year on year.
The award that drives sales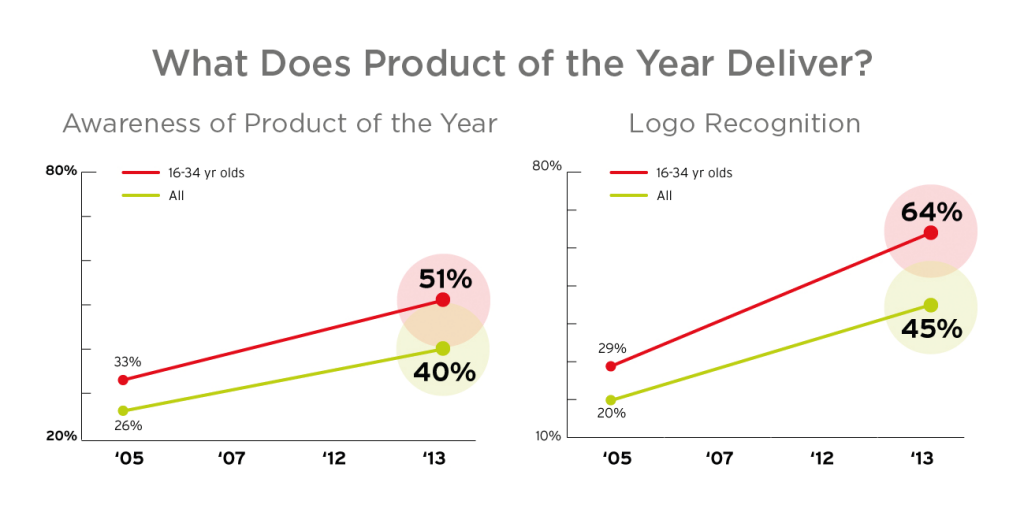 For over 18 years, Product of the Year has partnered with Kantar, the world's largest research company, to conduct an independent and robust survey of more than 10,000 UK consumers (400,000 globally) to vote for their favourite new product innovations with the winners earning the right to display the iconic red Product of the Year logo. And 86% of shoppers have revealed that they are more likely to buy a product that carries the instantly recognisable Product of the Year logo with brands recording an average sales increase of 10-15% with some uplifts as high as 135%.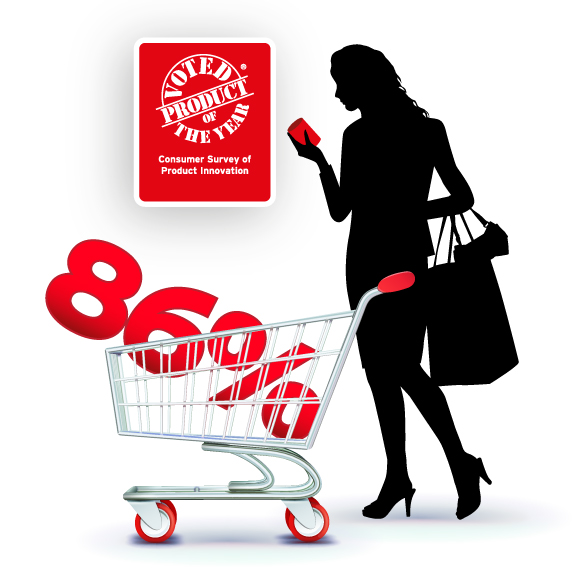 Winning a Product of the Year award helps brands stand out in a crowded market. Serena Gosling, Senior Assistant Brand Manager, Aircare Febreze (P&G), has seen an increase in demand since winning, saying: "We always see a sales uplift when we put POY on our communications."
One of the best aspects of winning a Product of the Year Award beyond receiving the iconic logo, is the exposure to industry figures, press and marketing. Benefits include the Blogger Panel, as well as extensive influencer activation and PR – ensuring stand out social media and national coverage for the winning brands.
Juliet Barratt, Founder, Grenade, has seen a clear drive in consumer engagement and demand since winning a Product of the Year Award, saying: "We were so pleased to see Grenade Carb Killa receive a Product of the Year Award. With an ever health conscious consumer, knowing that our product is a market leader backed by over 10,000 consumers, we've already started to see sales increase thanks to the visibility the award has given us."
Commenting on the opening of the 2022 awards, Helga Slater, MD, Product of the Year says: "We've been impressed by the sheer ingenuity of brands over the last year in spite of the challenges they've faced. New product launches, services and established brands making changes that help keep up with the changing demands of the modern consumer. We are thrilled to once again start the search for these brilliant new products to give them the recognition they deserve and to announce the new categories."
Product of the Year is now open for entries (closing date: 31st July). Brands can enter the award here via this link: https://www.productoftheyear.co.uk/process/
Source: Product of The Year