PUMA and COPA90 have announced the launch of a monthly editorial content series, and documentary that will follow the journey of Sara Björk Gunnarsdóttir, a professional football player for Olympique Lyonnais and Captain of Iceland's national team, as she has a baby and endeavours to return to football.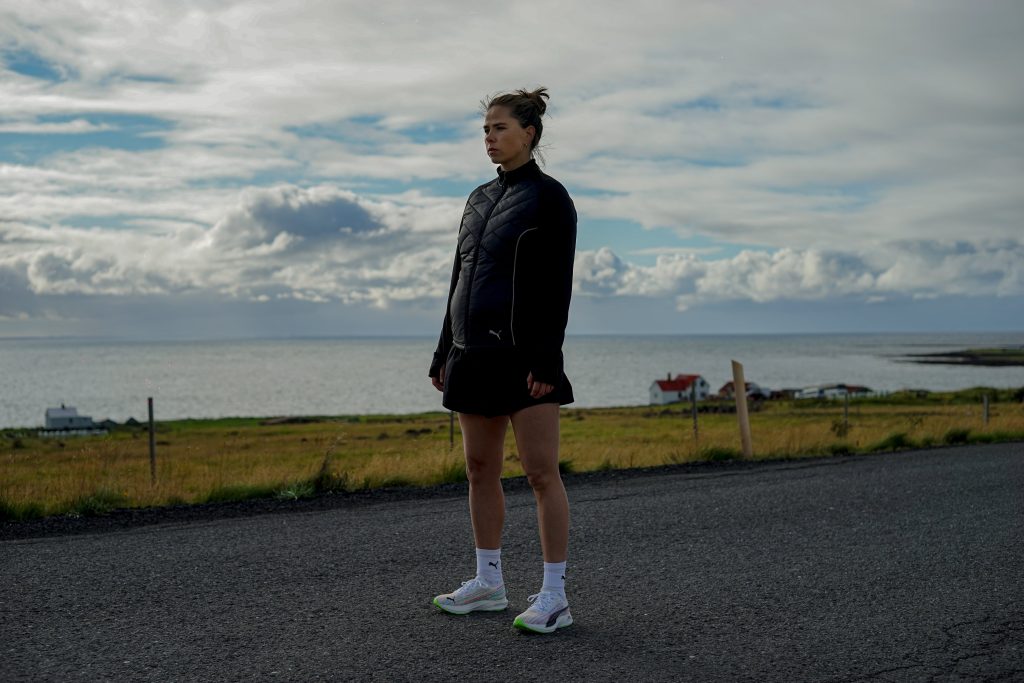 Produced by COPA90, the monthly content will begin in early October and culminate in July 2022. Sara will be documenting her training schedule, and offer a glimpse into her life as a mother as she balances family life with her professional career. The content and documentary will offer unprecedented, never-before-seen access into the life of a professional female athlete as she faces the challenge of returning to elite level sport after giving birth. Sara will give insight into her journey, training schedules whilst pregnant, advice and expert guidance from professionals on her body changes through the process and her recovery post-pregnancy.
The documentary, directed by Lawrence Tallis and Hannah Calverley, is set to be released next summer, featuring interviews with Sara, her family, teammates and contributors offering insights into her progress.
Elite female athletes have long faced challenges regarding pregnancy and their return to work. Whilst there is greater acceptance of the benefits of exercising during pregnancy, many women are having to advocate for themselves more openly than ever, both from a cultural perspective and for changes in policies including their eligibility to compete and maternity pay. The lack of support results in many professionals retiring early in order to have a family.
Iceland goalkeeper Gudbjorg Gunnarsdóttir previously kept her three year IVF process secret from teammates, faking an injury to cover up the physical impact the procedure was having upon her, before vocalising her frustrations about feeling judged for her priorities returning to the game and the need to rush returning to work in order to negotiate a contract. 
View Instagram here: https://www.instagram.com/p/CUmyKTSI10-/
Matthias Baeumer, PUMA General Manager BU Teamsport said: "Female athletes face many challenges in their careers and pregnancy is one of those challenges. When Sara came to us with the news of her pregnancy, we wanted to support her in any way possible. Sara decided this would be a great opportunity to give insight into her journey and show female athletes that you can be a top athlete and still have a family. We are thrilled Sara asked us to be involved in the process and proud Sara is sharing her experiences as she hopes to inspire female athletes around the world."
Simon Joyce, Chief Business Officer of COPA90 said: "This is a really important story to tell as it affects women the world over. We are really excited to work with PUMA and Sara to follow her journey and hope it raises awareness not only of the challenges that women face but the incredible strength and dedication it takes to be an elite female athlete."
The content series launched on October 4th on COPA90's Instagram, Twitter and TikTok, with the documentary launching on the company's YouTube as well as PUMA's channels. 
https://www.youtube.com/channel/UCFIdU1RkuRd26YDA7lerfEQ
Source: COPA90