With the current global epidemic and families struggling to deal with lockdown, there couldn't have been a better time for a bit of Dragons' Den Easter cheer!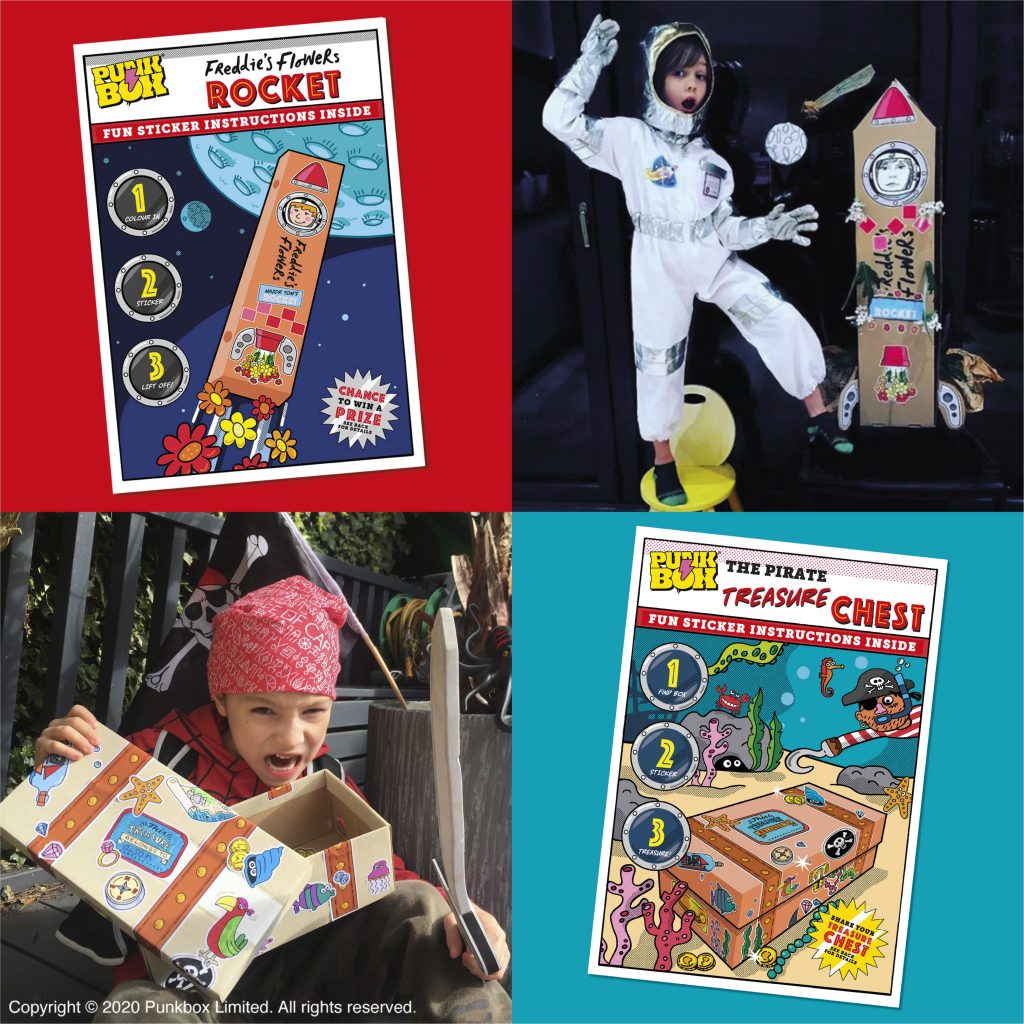 That's where Punkbox comes in. On Easter Sunday they filled our screens with their own unique take on creativity and engaging kids in the fun reuse of delivery boxes and packaging.
For many of us, home deliveries have become a way of life and our hallways are full of boxes of all shapes and sizes. Lockdown is also a challenging time for parents who are desperately trying to pry their kids away from digital devices in favour of more physical and creative activities. Joe Wicks is in our living rooms every morning and more and more families are re-discovering craft and creativity as a way of interacting with their kids in fun hands-on play, whether that's the loo roll challenge or lovingly drawn rainbows in our windows. Clearly, creativity and reuse have never been so important.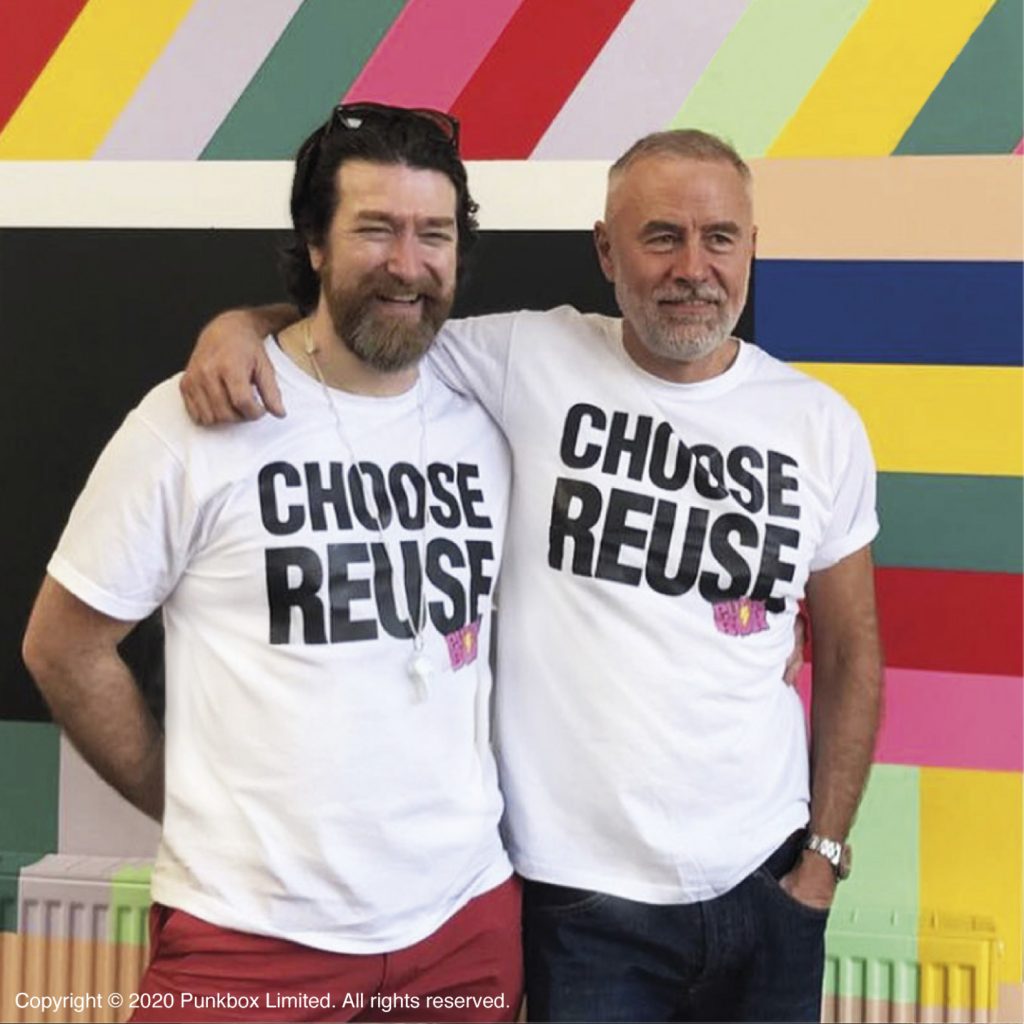 And that was the thrust of their pitch on Sunday night. Martin & Shaun, both having spent a career working for and setting up creative agencies, believe passionately that creativity is the future for our kids. And by reusing everyday things around us, they believe they can encourage behaviour that makes it fun for kids to think more sustainably about our planet. For parents, buying one less plastic toy and providing an easy alternative to screen time is becoming an urgent priority. To meet these needs, Punkbox has not only launched a range of fun themed stickers, but also downloadable activities as part of their digital ambitions, which they've made free during these challenging times.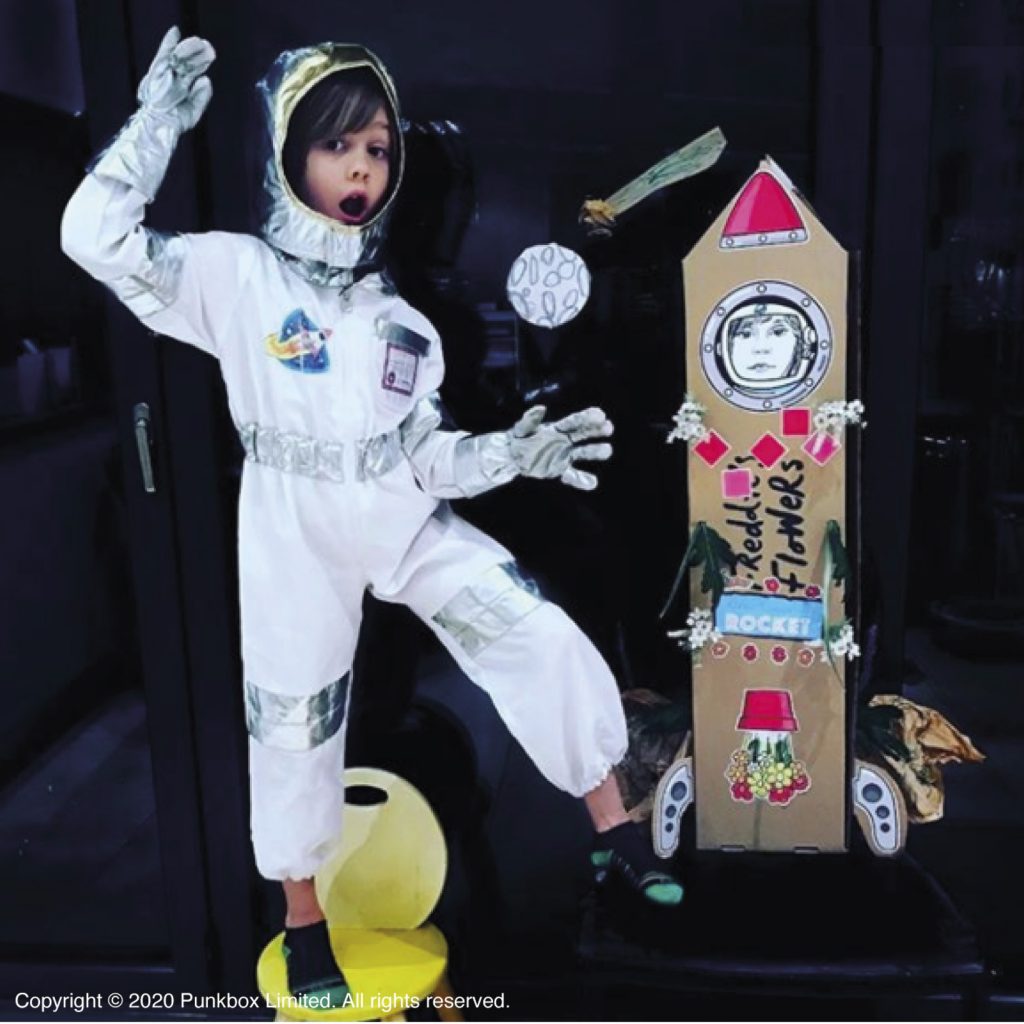 We all love a superhero and their latest campaign focuses on encouraging kids to create their own, with the hope of becoming the newest member of the Punkbox Tribe, a group of packaging superheroes on a sustainable mission. Collaborations with HelloFresh, Micro Scooters, and Freddie's Flowers have also enabled them to reach out to thousands of families with their unique brand of fun and create a fun sustainable story for these brands to tell.
Finally, back to Dragons' Den, would they do it again? The answer is a resounding yes. According to the pair, it was an intense journey, but the learnings and amazing experience were worth every step!
Source: Punkbox