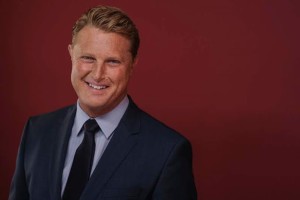 Tom Adamski, who served as global chief executive officer of Publicis Groupe's Razorfish Global network for less than one year, has passed away after a battle with cancer. He was 43 years old.
Shannon Denton, the Razorfish veteran and North American CEO, stepped up to serve as interim global chief when Adamski began receiving treatment. He will continue to serve in that role for the immediate future.
During his all-too-brief career, Adamski specialized in facilitating the agency world's shift toward a digital-first marketing model. In addition to managing the Razorfish Global network—digital agency Razorfish, consumer-engagement agency Rosetta, Apple shop Level Studios and JPMorgan Chase unit ROAR—he served as a member of P12, a committee comprised of top executives from Publicis agencies who manage governance of the larger organization.
Prior to assuming the lead role at Razorfish, Adamski had been chief executive officer of Rosetta, which Publicis folded into the larger global group last September. In the latter role he reported directly to Publicis Groupe's Maurice Levy, who said, "We are deeply saddened by the loss of Tom Adamski. Tom was an important part of the Publicis family for many years, serving as a member of the P12, and left a significant mark on the Groupe." Publicis.Sapient CEO Alan Herrick added, "Our thoughts and prayers are with Tom's family during this difficult time."
Both executives described Adamski as an inspirational figure within the Publicis organization. Herrick called him "an extraordinary man who led with integrity and made everyone around him better," and Levy wrote, "While we mourn the loss of Tom, we honor his joie de vivre and the inspiration he was day after day."
Before entering the agency world as an account executive at Web Associates, which later became Level Studios, Adamski began his career at California-based audio software company Xing Technologies. He served on a number of industry advisory boards and gave a Ted talk in 2012 about how online communities have changed the way companies do business around the world.
Adamski leaves behind a wife and three children.