Design sector PR specialist Red Setter is launching a broadcast division to expand its offering and expertise to current and new clients.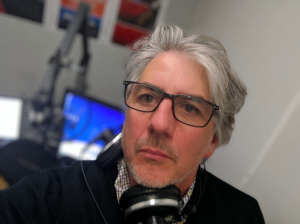 The new division will be headed up by Giles Draper who has been appointed Head of Broadcast. Red Setter is the only PR agency that works solely with design and branding agencies, and corporate design teams. 
"The design teams we represent have incredible stories to tell," says Red Setter's Managing Director Claire Blyth. "They are designing the futures of the brands we all use, and shaping the way we live. We've spent many years helping them tell those stories in leading creative and business titles, and we can't wait to do more to take them to new audiences via TV, radio, podcasts and other broadcast channels." 
Draper, whose specialism is in B2B and B2C campaigns for radio, television and digital outlets, will be reporting into Red Setter's Editorial Director and co-owner Alex Blyth. Previous to Red Setter Draper comes with experience from broadcast specialist Markettiers, plus Sky News, and most recently as a freelance senior broadcast consultant working with the Civil Aviation Authority to secure broadcast coverage during the largest repatriation in peacetime history following the collapse of Thomas Cook.
"Red Setter already has a talented team of PR professionals and writers and I'm excited to be joining them," says Draper. "Having spent much of the past decade honing my skills in broadcast media relations, I relish the challenge of taking this often-overlooked specialism into new territory and showing more design teams how the broadcast media can amplify their messages."
The creation of Red Setter's broadcast division comes at a key time for the media industry as both TV watching, online streaming and radio listening have all increased during the last year, impacted by spending more time at home. TV watching and online steaming was up almost a third (31%) with viewing figures for video streaming services up 71% on 2019 and radio listening reflects this trend as well with a third of listeners tuning in for additional 1 hour and 53 minutes each day during the last lockdown.  
The hire of Draper comes alongside two new account executives, who also join Red Setter this week. This brings Red Setter's head count to 18. 
Red Setter is based in Brighton, with clients globally, from London, to New York, San Francisco, Singapore, the Netherlands, and Australia. Founded in 2009 by Claire Blyth, Red Setter is the only agency that specialises in PR for design and branding agencies and in-house design teams (working with Reckitt Benckiser's global in-house design team).
Source: Red Setter