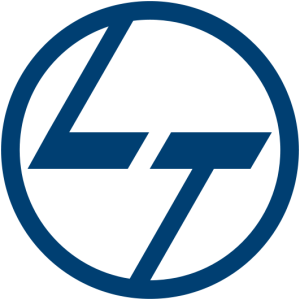 The account has been won following a multi agency pitch and will be handled out of the Rediffusion Y&R's Mumbai office.
Larsen & Toubro is one of India's largest conglomerates that branches its interest across key sectors of the Indian economy, moreover maintaining market leadership in nearly all their major lines of businesses. With over 7 decades of strong customer focused approach and continuous quest for world-class quality, their expertise stands unmatched across technology, engineering, construction, manufacturing and infrastructure.
With an objective to bring in a committed focus on its key growth businesses, L&T recently decided to integrate its marketing communication duty under a single agency.
L&T-Realty is amongst L&T Group's fastest growing business that spreads across Mumbai, Bangalore & Chennai, offering premium residential and commercial spaces. The company plans to expand rapidly in the next few years and establish itself as the most trustworthy and top-of-the mind brand in the crowded real estate business. The immediate mandate for the agency is to work closely with the L&T Realty team in strongly positioning the brand in the market.
Mr. D. Morada, Vice President, Corporate Brand Management & Communications, L&T Group said, "L&T is a diversified conglomerate that caters to markets across several sectors. While each of our businesses addresses different markets, the core value proposition remains valid across all its business. To ensure consistency of brand positioning of the L&T Group, it was found necessary to have single creative agency to handle the advertising needs of all our businesses. After a detailed evaluation process we decided to award Rediffusion – Y&R the creative mandate. It was based on the strength of understanding our business needs, and articulation of a strategy on the way ahead. The L&T brand has been built over decades with a lot of passion & commitment, and while selecting a partner we sought the same level of passion.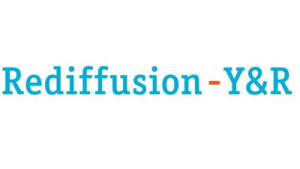 On winning the account, Mr. Dhunji S.Wadia President Rediffusion Y&R, said, "It's an honor to win the creative duties for Larsen & Toubro, one of India's most well-recognized brands. We really look forward to partnering L&T's ambition of achieving greater heights and creating some great work together. We were given a very detailed and specific brief. This helped the team in terms addressing the issues and working on interesting creative solutions. We are delighted to be their partners among the number of agencies that participated in this pitch."
Uttio Majumdar, Head of Operations, Rediffusion – Y&R, Mumbai adds, "L&T is amongst one of India's most iconic and respected brands and L&T Realty being a part of this family commands a high level of trust & loyalty. As they enter a new phase of development and aim to strengthen their presence in the over crowded and often misunderstood real estate market, we at Rediffusion – Y&R feel honored to be selected as their partners and we look forward to helping them achieve their goals."