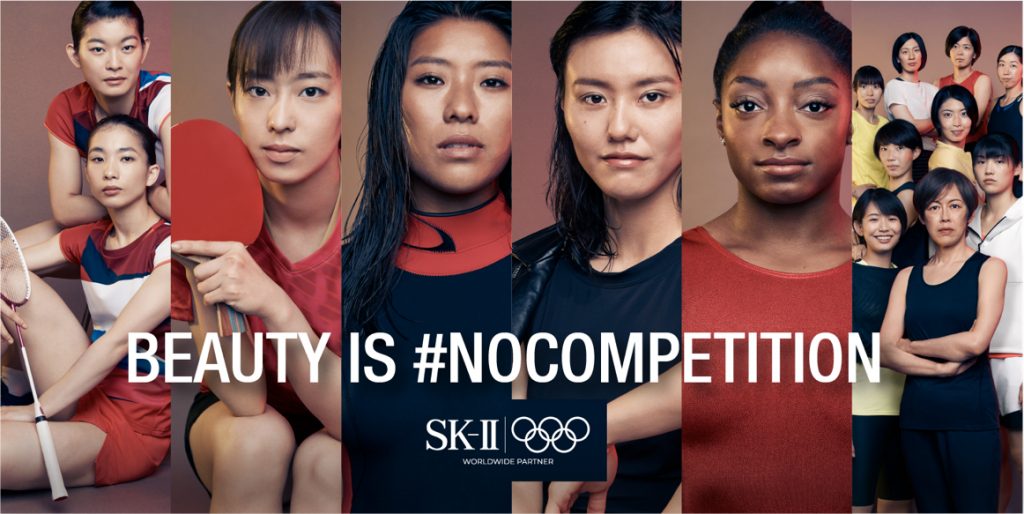 WPP Black Ops, a multi-disciplinary start-up dedicated to solving business problems has launched with founding client SK-II, P&G's global prestige skincare brand.
WPP Black Ops, a fluid operation situated in key global hubs, takes different shapes depending on the challenges clients present. Its vision is to come up with big ideas generating large-scale impact for clients which don't stick to traditional business models and processes in their own industry – just as Black Ops defies linear agency structures.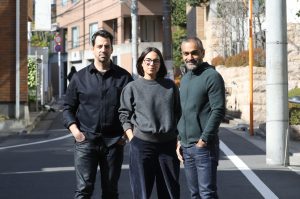 At the helm are founders Nihar Das and Danni Mohammed, collaborating closely with creative consultant Leo Savage. The start-up will hand-pick talent from within WPP-owned agencies and beyond, from all over the world, to assemble high value teams ideally suited for each challenge.  Photo credit – Aiko Suzuki
At WPP Black Ops' core is a team of opposites with a unique chemistry, driven by collective thinking. This comprises Nathan Wilson, based in London and driving forward integration and operations; and based out of Singapore, Siddika Dehlvi, leading client partnerships and business relations, Siddhartha Singh, leading creative technology innovation and Angelique Malabanan, focusing on rapid design prototypes. Meanwhile San Takashima is Japan-based and specialises in large-scale, innovative production; Gilad Kat, delivers platform-backed creative solutions primarily from Israel; and Tokyo-based Prajat Khare will lead business model development.
Driving everything WPP Black Ops does is a single philosophy entitled 'Collapsed Creativity', a hyper-accelerated approach to creative problem-solving. This has three pillars: 'Collapsed Decision-making', which speeds up decision-making processes; 'Radical Transparency', which focuses on gathering client feedback to uncover powerful insights which would risk being omitted from conventional briefs; and 'Creative Recency' – an approach which harnesses creative acceleration across a variety of formats.
WPP Black Ops' first work for SK-II defined the brand's Tokyo 2020 Olympic sponsorship – a brief it cracked in just 48 hours. The result is BEAUTY IS #NOCOMPETITION – the brand's most ambitious campaign yet. This was announced at MAKERS 2020 Conference in Los Angeles, with further work launching soon.
Das comments: "WPP Black Ops has developed from an idea that originated almost a year ago when we assembled the core team to solve the SK-II Olympic challenge – the brand's most ambitious project to date.

"What started out as an experimental working model for one client escalated into a new proposition with wide relevance and appeal that's all about flexibility – drawing in the right people, and structuring on a bespoke, project-by-project basis. Our focus is on generating original work and taking clients into new and undefined spaces.

"We chose the name Black Ops for its association with rapid response and synchronous left-right thinking. We win on the back of legendary work."
Mohammed adds: "WPP Black Ops is intended for big, bold challenges that a client is struggling to crack. Our approach is to tackle these challenges with hyper-accelerated thinking and come up with the kind of entrepreneurial creative solutions that no-one sees coming.

"This is about identifying the right client partners who want to uncover elevated creative solutions capable of generating tangible, large-scale impact."
Sandeep Seth, chief executive officer, Global SK-II, says: "Our partnership with the Tokyo 2020 Olympic Games is a first for SK-II, and it was important for us to use our voice as a force for good. WPP Black Ops team has been our partner throughout this journey and has delighted us with exceptional creative thinking, pushing us out of our comfort zone and allowing us to push theirs, too. The journey started with an immersive workshop between the brand and Black Ops team, which brought capability and talent from all over the world. Just 48 hours later we were all set with a clear direction. What sets WPP Black Ops apart is not only its very strong creative talent, but also its agility in the creative process. This is a truly outstanding partnership."
WPP Black Ops will unveil more BEAUTY IS #NOCOMPETITION work in the lead up to the Tokyo 2020 Olympic Games.
Meanwhile, the start-up is currently in discussion about further projects with a select number of clients.
Source: WPP Black Ops