The Munich-headquartered international Serviceplan Group, which includes the agencies Serviceplan and Alma Mediaplus, has announced the appointment of Gerardo Mariñas as CEO of the Serviceplan Spain Group/ House of Communication Spain.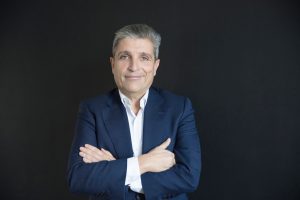 From this newly created position, Mariñas will be responsible for promoting and directing the development of the Spanish House of Communication, where all the Serviceplan Group's operations in Spain will be centred, with the aim of making all communication disciplines available to its clients within a fully integrated model, with the Serviceplan mantra of "Übercreativity", in order to expand and optimize business results for clients.
With more than 20 years of experience in the world of media agencies (at WPP and Havas) and on the side of the client side, Gerardo Mariñas takes the reins of Serviceplan Spain Group as it enters an important new phase of development and growth.
Gerardo Mariñas, Serviceplan Spain Group/ House of Communication Spain CEO says: "We are proud to be able to contribute to the development and growth of the Serviceplan group in Spain. With a powerful and talented group of professionals that, together with the international network of Serviceplan Group and its unique House of Communication model, can offer advertisers a solid partner in their communication activities and business development."
Markus Noder, Managing director and Partner of Serviceplan International comments:
"Spain is a key market in our international configuration, and we are very happy that Gerardo Mariñas is joining us as CEO of the Spanish House of Communication. His experience and attitude will help us to develop the largest independent agency managed by its partners in the world in the Spanish market. "
This notable boost to the group's corporate structure was completed a few weeks ago, with the appointment of Óscar Martínez as Chief Financial Officer and Chief Operating Officer, also of Serviceplan Spain Group. Martínez, partner of Alma Mediaplus, thus expands his responsibilities, and with Mariñas he will work on the consolidation and integration of House of Communication Spain.
The announcement of Gerardo Mariñas appointment as CEO of House of Communication Spain comes shortly after the news that Ainhoa de las Pozas takes on the role of CEO of Serviceplan Spain. This important leadership restructuring comes at a key moment of growth and expansion for Serviceplan Group in Spain, which is heading in a new direction in 2022.
Source: Serviceplan