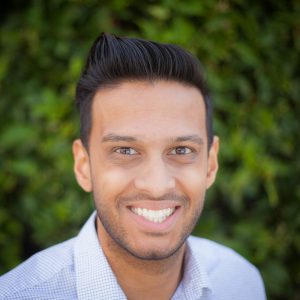 SocialCode, the leader in digital media marketing solutions, today announced the appointment of Drew Mehta as Vice President, Performance and Analytics. In this newly created role, Mehta is charged with scaling SocialCode's Performance and Analytics team to drive better reporting, insights and analytical decision-making for SocialCode's roster of clients. Reporting to Drew Kraemer, President of SocialCode Solutions, Mehta will focus on engaging with SocialCode's client base to answer their toughest questions and enhancing SocialCode's offering to deliver even more impact to each client.
"Data has always been at the core of our client strategy, execution, and analysis. We are excited to continue up-leveling our offering by delivering world-class performance reporting and deeper analysis that we know will drive our clients' business forward," said Kraemer. 
SocialCode's Performance and Analytics team plays a key role in solving some of the most complex challenges facing marketers today by providing scalable, tech-driven data and analysis, and measurement. While the company has continued to prioritize building its performance and analytics capabilities over the years, Mehta's announcement marks the first time SocialCode has created a role to specifically marry these functions under one umbrella. Bringing Mehta on board represents an opportunity for SocialCode to create more consistency, depth and expertise in the way it ingests, leverages and reports on data across all clients.
This news comes on the heels of growth for SocialCode, which recently added a digital audio division, CodeAudio, the world's first and only listener-centric, performance-obsessed audio solution for marketers.
Source: SocialCode