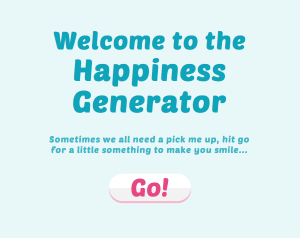 If you're looking for a midweek pick-me-up, website The Happiness Generator is the place to go.
Created by the folks over at 2 Little Fleas, it posts cute images just waiting to be looked at, which will be shown as soon as you hit the "go" button.
For more happy pictures to make you smile, there's also a "Show me more!" button.
We hope this brightens up your day!