The cosy comfortable feel of DFS' Christmas ad, featuring Aardman's much-loved Wallace & Gromit characters, would not have been possible without the enormous amount of hard work and painstaking attention to detail that went on behind the scenes.
Aardman creative director Merlin Crossingham, Darryl George, creative director at krow, part of The MISSION Group, and director Will Becher talk us through the process of producing and directing the ad, in order to create what George calls "Our most Christmassy campaign ever." 
This film shows behind-the-scenes footage of the film sets, the models, the story boards and the concept sketches that all contributed to the "Comfy Christmas" commercial, as well as interviews with the people behind the ad. 
Crossingham says: "What's been really exciting for the DFS campaigns is that with each advert, we've had a new contraption to build. It's been really fun taking the initial idea from Krow and making it into a physical thing, working with designers and the art department to create these miniature machines. What I've loved is how much story and comedy you can squeeze into a 30 second ad."
We see the workings behind the "Ewephonia," which is Wallace's latest musical invention, powered by sheep. It plays Christmas carols and Wallace's plan, in the commercial, is to break the record for the number of Christmas carols sung in one evening.
The trio also talk about the relevance of featuring these two popular Aardman characters in the campaign.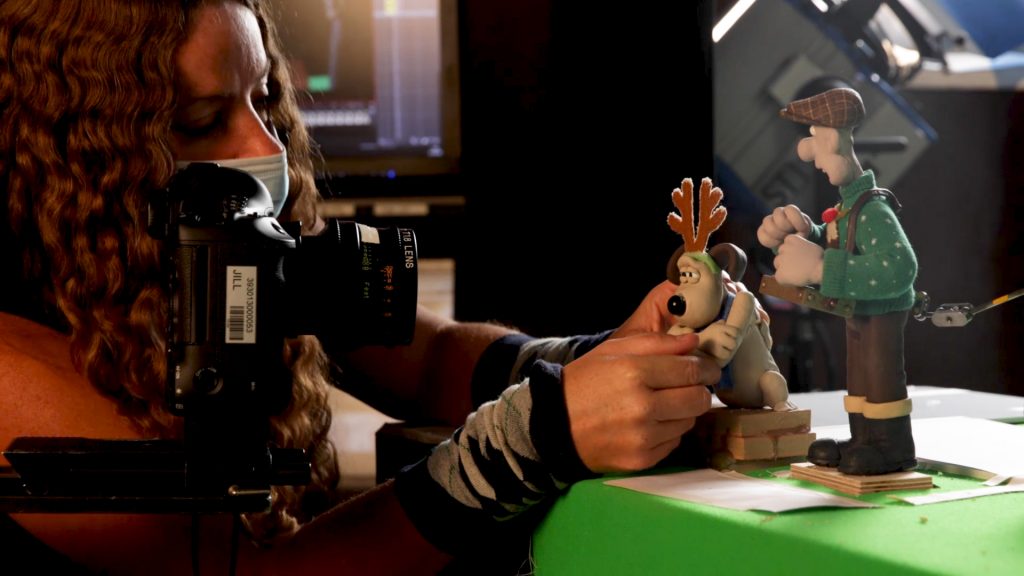 Crossingham, whose credits include the Wallace & Gromit movie, "The Curse of the Were-Rabbit," says: "The main parallel for me between Wallace & Gromit and DFS is that one of Wallace's favourite things is sitting on the sofa and having a nice hot cup of tea."
Becher agrees: "I think Wallace and Gromit are so iconic, particularly at Christmas, because I guess, as a nation, we are so used to them appearing on our screens. Christmas is a time when traditionally families come together on the sofa to watch Christmas TV."
Crossingham concludes: "No sheep were harmed in the making of this commercial. They thoroughly enjoyed singing the Christmas carols."
Source: Aardman