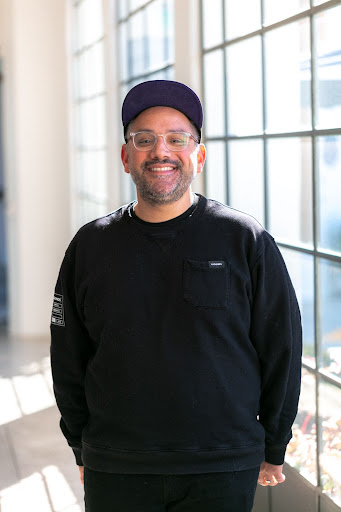 The Many is thrilled to announce the promotion of Josh Paialii to Head of Creative. Paialii will continue leading and inspiring the creative department in this new role while contributing to the recently announced The Many Studios.
Paialii is a seasoned creative leader with more than 15 years of experience driving award-winning campaigns and business growth across various categories, including QSR, CPG, gaming, entertainment and automotive. His collaborative approach and commitment to breakthrough work have made him a valuable asset to brands such as Panda Express, Netflix, Nestlé, Riot Games, 2K Games, Ubisoft, and Lexus.
"Josh is not only an inspirational creative talent but also an exceptional leader. He's fair, kind, open, tech-forward, and passionate about maintaining the authenticity of our creations," said Christian Jacobsen, CEO of The Many. "Moreover, he sees positivity and bigness in nearly every brief and provides an endless supply of proactive, creative thinking. Josh has made a massive impact on the work over the past year and will no doubt continue to do so as we progress toward greatness."
Paialii loves working with clients who lead with their personalities and values first. He admires those who ask themselves, "If we refuse to play by the same rules as everyone else, how are we looking at our media plan, social strategy, and community engagement truly differently?"
Paialii is building stronger agency collaborations with local high schools to inspire the next generation of creators and bridge the industry's diversity gap. He believes the industry can learn from digital natives who live and socialize in open-world gaming platforms and shoot and edit content daily. Paialii eagerly shows students how this work can guide them into creative careers.
"I am honored and excited to lead The Many's creative teams and continue our mission to create meaningful work that drives business results for our clients," added Paialii. "With The Many Studios' recent launch, I look forward to bringing our unique creative approach to new media channels and formats while continuing to champion diversity, equity, and inclusion within the industry."
He has been a driving force behind The Many's recent success, pivotal in the agency's transformation and contributing to nearly a dozen new business wins, including Panda Express and Netflix. As the newly appointed head of Creative, Paialii will continue to drive the agency's creative vision forward while fostering a culture of innovation and excellence. With his extensive experience and multidisciplinary approach to creative leadership, Paialii is well-positioned to help The Many reach new heights and establish itself as a leader in the industry.
Source: The Many