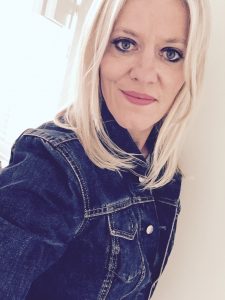 Catherine Davis is joining The MISSION Group in the newly created role of Group Marketing Director
Davis, a vastly experienced agency new business and marketing operator, will assume responsibility for accelerating growth across both The MISSION Group and krow, which recently announced its merger with fellow group agency Bigdog.
Previously Chief Marketing Officer at Grey London and Chief Growth Officer UK & Europe at Cheil London, Davis was most recently the Chief Marketing Officer at Dentsu-owned gyro on a consultancy basis.
Davis will work alongside John Quarrey – krow Group CEO – and the senior team at krow, which employs 200 people across four offices in London, Norwich, Leicester and Belfast, in addition to spearheading the new business drive for The MISSION Group's strong portfolio of agency brands, which include Bray Leino, Chapter, Mongoose and Story.
Her career highlights include delivering 68 account wins during her seven years at Grey London, and overseeing a successful new business drive at Cheil that led to the agency winning Etihad Airways, LEGO, BetVictor, Nestlé and the Women's Equality Party. At gyro she oversaw a successful new business programme, which helped the agency win a number of big accounts including Fujitsu, Condeco, Syngenta, and Kaspersky's global media.
Catherine Davis said: "The opportunity to join The MISSION Group and krow – and help James, John and the rest of the team deliver their ambitious growth and PR plans was one that was too great to resist. I've got a blank sheet of paper, a hugely ambitious agency group and an impassioned agency team with the drive and tenacity to take their business to new heights. It's a really exciting time to be joining and I can't wait to get started".
James Clifton, Group Chief Executive, The MISSION Group, said: "MISSION has the skills, talent and infrastructure to be an exciting and credible alternative to the established communications Group. Something we should be shouting about. Which is why Cat is the perfect hire at the perfect time"
John Quarrey, Chief Executive, krow, said: "Cat's energy and enthusiasm make her the perfect choice to help the new krow group thrive and prosper and we are all looking forward to working with her"
Source: krow Mission Group