Born Social Presents… the popular event series by award-winning social media agency, Born Social, is back with a new edition that gets straight to the point of social strategy for brands in 2021.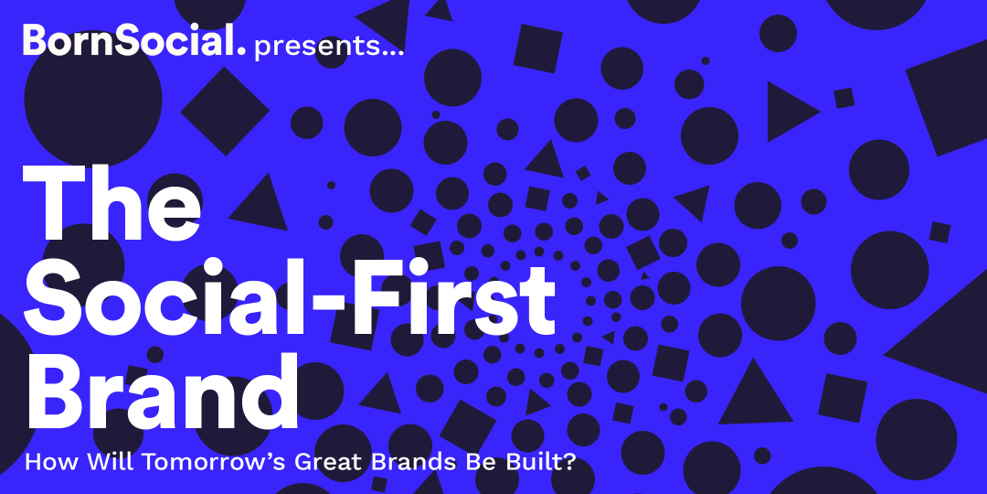 Each month, Born Social will reveal a new event as part of The Social First Brand Series, exploring the social opportunity for brands and the role social media should play in the wider marketing mix. Previous events homed in on a variety of topics, from influencer marketing to getting a handle on TikTok.
The Social-First Brand: Part One
Held virtually on Thursday 21st January 2021 at 10am, the first event to kick off the series will divulge key insights from Born Social's new whitepaper – 'The Social First Brand'. Born's own Executive Strategy Director & Partner– Callum McCahon, a pioneering thinker in the field of social media strategy and whitepaper author, will be on hand to walk attendees through his findings.
Callum will build on key insights, including:
Busting the taboo of building brands on social
How to resolve the brand vs performance divide
Why a TV-down approach to creative is no longer fit for purpose
How social has fundamentally changed 'culture' and how brands should react
"Digital has made it harder than ever before to build strong, cohesive and memorable brands" says Callum McCahon, Executive Strategy Director & Partner, Born Social "But the upside of doing so – succeeding where so many fail – is greater than it ever has been. The Social-First Brand is a blueprint to brand building on social media. I'm thrilled to be hosting the first of many events as part of our wider event series."
You can register for the event via: https://us02web.zoom.us/webinar/register/4216100952838/WN_ZuVy-cvtSFCRt81zKhSndA
And stay up to date on future events via: https://www.instagram.com/bebornsocial/
Source: Born Social