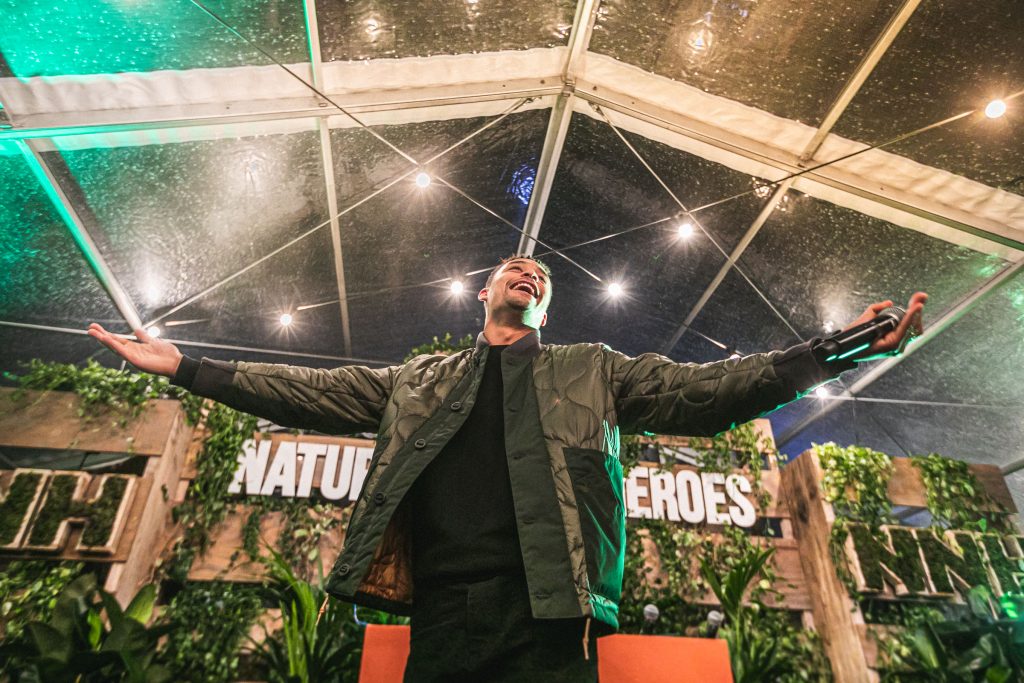 Earlier this year Timberland announced their largest ever global campaign, Nature Needs Heroes, which sees the brand committing to plant 50 million trees over the next five years. A form of value creation advertising that is starting a movement to show small actions can make a big impact.
Timberland UK worked with integrated communications agency KINC to translate the global campaign into an effective local concept that would reach a targeted youth audience. Partnering with the London National Park City Foundation (NPCF), who are out to promote positive change for local communities and the environment, provided a pillar for the multi-layered concept which sees Urban Greening projects being undertaken in different areas across London. Critically acclaimed south London music artist Loyle Carner was identified as the perfect ambassador to deliver the brand message to a culturally savvy youth audience in an authentic way.
The Urban Greening project launched in October when Loyle hosted an exclusive evening in Thornton Heath featuring performances from local musicians before he took to the stage himself as the headline act. During the day, Thornton Heath Square was taken over by Timberland and London National Park City for the community, giving locals a taster of the urban greening development, hosting workshops with Urban Growth, live music from local artists and local food and trade stalls.
The next phase of the project will bring the Nature Needs Heroes campaign to life, when the Thornton Heath Square will be transformed into a green, healthy and wild hub for the community and the program will also see The BRIT School, Loyle's old stomping ground, benefit from a new meditation garden.
Marketing Manager of UK & Ireland for Timberland, Andrea Simmen said, "The process of bringing the Nature Needs Heroes campaign to life this season has been a fantastic experience. The collaboration of all parties has added real substance and allowed us to make a meaningful difference to the areas we have been lucky enough to visit and regenerate. We are looking forward to continuing this journey of value-led advertising into future campaigns."
Managing Director of KINC, Paul Knipe said, "We are delighted to be continuing our work with Timberland on such a culturally rich project. Ensuring that brands stand behind their causes and give back to communities will set a strong example for the future of value creation marketing".
Additional key partners of the project included urban greening experts Urban Growth and close collaboration with the regeneration teams at Croydon Council, ensuring local communities were heard and the right locations were chosen for development.
The entire concept was captured in a two-part documentary 'Timberland Presents Concrete Green with Loyle Carner'. The MTV partnership was managed by DRUM with the show being produced by Rumpus Media and directed by Paula Haydock.
'Timberland Presents Concrete Green with Loyle Carner' will be premiering Monday 18th November, 7pm on MTV.
Source: KINC