By NIKI HERRING, Director of ChannelMumTalent.com
TIS' the season to be merry! It may only be November but the end of 2021 is shaping up to be a celebration like we haven't seen since the millennium.
Despite fears around inflation, shortages and rising prices, UK families are determined to make the most of every moment – and make up for the time they missed together last year.
With the pandemic stealing the 2020 celebrations, this Winter a huge 37 per cent of families say they are going to be partying far harder than normal during every seasonal event.
One of the first indications of this dynamic new trend is the phoenix-like rise of Bonfire Night. Over the last decade, its appeal had been on the wane, as the traditional Guy Fawkes festivities were usurped by gory US-style Halloween revelry.
But this year our annual Family Tracker survey has seen interest in Bonfire Night rocket.
This weekend two-thirds of all UK families will celebrate, with almost half attending an organised fireworks display. A further 44 per cent plan to have fireworks at home while more than a quarter are cooking special food for their friends and family.
While the average spend is still low at around £30 per family, it's a banger of a boost for retailers in a tough economic climate.
Perhaps even more interesting is the rise of Diwali as a multi-cultural celebration. Known as the 'Festival of Lights', it's the time of new beginnings for Hindus, Sikhs and Jains, signalling the triumph of good over evil and coinciding with New Year for some.
This year the rise of 'inclusivity culture' has seen the number of non-Hindu, Sikh or Jain families celebrating double. In total, 11 per cent of UK families will take part in Diwali, with five per cent of those supporting friends rather than doing it for religious reasons. 
Of those celebrating on November 4, the most popular activities are giving sweets and lighting special lamps, alongside decorating the house and setting off fireworks.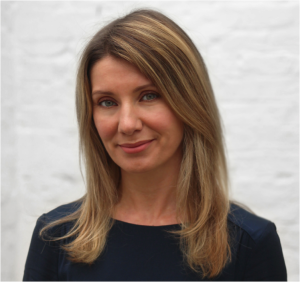 This new 'inclusive celebration' trend comes hot on the heels of the rise of non-Muslims celebrating Eid. Our study earlier this year revealed 38 per cent of non-Muslim Brits with Muslim friends and neighbours plan joined them in the special festival for 2021.
Whatever your reasons for celebrating, getting together for festivals strengthens bonds with families, neighbours and communities. And when children celebrate together, it breaks down barriers and ultimately helps to build a better country.
There isn't much the pandemic has gifted us, but the coming together of communities is a precious legacy. As the saying goes, 'the more we celebrate our lives, the more there is to celebrate', so let's get partying and here's to a great rest of the year!
By NIKI HERRING, Director of ChannelMumTalent.com