Warwickshire-based marketing agency, tmwi, has appointed a new Managing Director, Matt Morgan, as it actively pursues growth opportunities in the market at this time.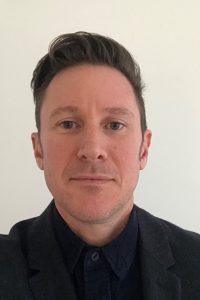 In his role as MD, tmwi Ltd, Matt will lead client services and planning and strategy whilst growing the agency's team and client base and focusing on product and capabilities development.
Matt has over 20 years' experience in media, across agencies, broadcast and ad technology. Previously Managing Partner, Head of Product, at Dentsu Aegis Network, he was also Managing Partner, Digital at IPG and worked at ad tech company Blis. Matt has worked across global brand accounts including Amex, Apple, Sony, Johnson & Johnson, The Economist and Spotify.
"Matt's broad-ranging experience across industries will bolster our strategy of seizing market opportunities for tmwi at a time when the UK market as a whole is looking for greater efficiency and effectiveness in its media spend," says Chris Phillips, Group MD. "Alongside Jordan, Nazanin, Josh, Cherish and Lizzi – who also join our growing ranks – we have no doubt that the team will uncover huge opportunities for our clients in the coming months."
Jordan Muckley also joins as Social Media Lead, to look after all social media activity for clients, both paid and organic. He joins tmwi after working on the Team GB sponsorship at Purplebricks, as well as Bromford, Genting Casinos and Aston University.
Nazanin Faghihi takes on the role of Senior Paid Media Executive to deliver paid media strategies across all accounts as well as performance reporting. She has held roles at Dixons Carphone and women's fashion brand, Dancing Leopard.
Cherish Goodwin also joins as Content Lead, bringing with her deep specialism in digital copywriting and an extensive mix of both agency-side and in-house experience from many years working as a content writer. 
Finally, Josh Burlison joins as Paid Search Executive and brings with him experience in programmatic and search roles at Tesco, ClearScore and Trainline. He is joined by Lizzi James who takes on the role of Junior Digital Executive within twmi Ltd.
Matt Morgan comments: "I am excited to see what tmwi's agile team can deliver. Its track record of delivering impactful results in a fast-moving landscape, and across sectors, is incredibly inspiring. With this team, so passionate about media, working alongside me, I know we will achieve great things and exceed our targets."
Source: tmwi