Trebor, the Mondelēz International-owned confectionery brand, is bringing back its iconic "minty bit stronger" jingle in a new campaign to mark its 100th anniversary. The push was developed in partnership with creative agency ELVIS.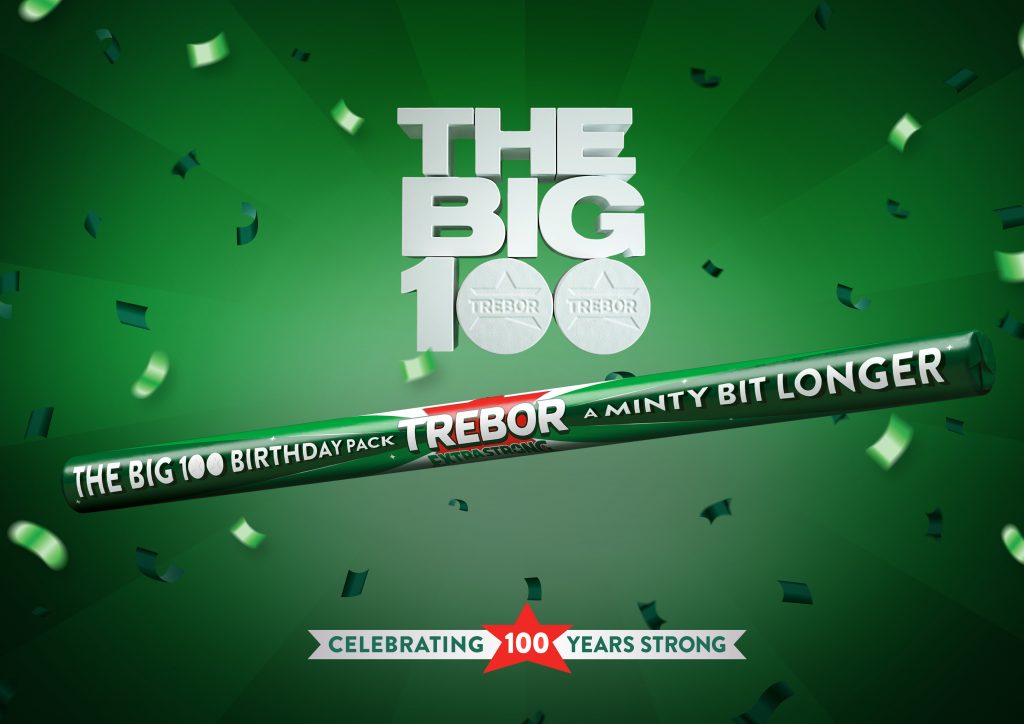 In order to build brand love and drive consideration, the campaign aims to rekindle the emotional connection that people had to Trebor in the past, in a way that celebrates its longevity but also resonates with a new, younger audience.
ELVIS and Trebor are tapping into nostalgia for the advertising that the brand has become known for, reimagining the much-loved Trebor Extra Strong Mints jingle ("Trebor Mints are a minty bit stronger") that was originally created in 1969.
The campaign features an all-new revamped version of the famous jingle, recorded by a leading gospel music singer and featuring new lyrics.
The push will run on radio and across social media channels including Facebook, YouTube and Instagram.
As part of the activity, Trebor and ELVIS have also created a 100-mint-long promotional Trebor pack, in the brand's biggest promotion in recent years. People can win one of the special packs and £/€10,000 or £/€100 by scanning any normal Trebor pack at trebor.co.uk to see if it grows extra-long.
Media strategy and buying for the campaign is by Carat.
Alistair Scrimgeour, Brand Manager, Trebor, said: "Trebor has a history of distinctive advertising, and our "minty bit stronger" jingle remains in the public's consciousness to this day. To mark our milestone anniversary, we wanted to tap into the nostalgia and love that people have for the jingle while also reaching a whole new audience who may not have heard it before."
Rob McEvoy, Senior Creative, ELVIS, added: "The opportunity to recreate an iconic jingle doesn't come around very often. It was our responsibility to put a unique spin on a classic – to find a way to be faithful enough to the original while at the same time delivering an unexpected twist that would resonate with today's audience."
Source: ELVIS