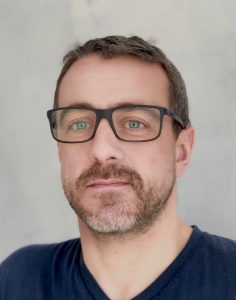 Union, the new joint venture of 5 leading video technology providers has now launched to enable global brands to activate video campaigns on the sites that really matter to their local audiences. Union and its founding members PlayAD, Project Agora, ShowHeroes, Video Intelligence and Viralize enjoy strategic relationships with thousands of local market websites across the EMEA region providing video content, monetisation and technology to these publishers.  
Union will help local publishers access incremental spend from global brands who want to support local media at a time when their trusted content is needed more than ever by their audiences.
Steven Filler has been announced as Managing Director for Union and will lead the launch across EMEA focusing on London, Paris and Amsterdam agency buying hubs.
With 20+ years' experience in the digital industry, Filler has been hired as the Union MD to build the business and team. Filler has held major commercial roles across a range of leading companies including The Guardian, AOL, Collective and Kargo.
Steven Filler, MD, Union said: "I am incredibly excited to be launching Union Media and to bring together the combined strength of these 5 companies with over 300 employees located in 34 cities across EMEA.   Advertisers have been crying out for more quality, brand safe video inventory and Union makes this possible through a single entry point while also allowing brands to support the publishers that really matter to their local audiences.  The current global Coronavirus crisis we are facing has highlighted the continued importance of local quality media in providing the truth and guidance to people who care about the global challenge but really want to understand what's going on in their own countries.
Source: Union