YesAuto, the new online marketplace for new and used cars, is launching in Europe with an integrated brand campaign created by UNLIMITED agencies, TMW UNLIMITED and Fever UNLIMITED.
Specialising in new and used car buying, user and expert reviews, and VR technology, YesAuto is a one-stop site that aims to put the enjoyment back into finding a new car. A new offering from Autohome, China's largest car buying platform, www.yesauto.com launches with over a million listings and a behavioural-led SmartSearch function, making it easy to discover your perfect car.  The platform also  provides a completely impartial means of configuring and comparing new or used cars from almost any manufacturer or dealer. The brand's mission is to take the hassle out of the car buying process and change how people buy cars for good.
Designed to be approachable and straight-talking, the new YesAuto brand, created by TMW UNLIMITED in conjunction with UNLIMITED's Human Understanding Lab, launches initially into the UK and Germany, with a campaign that plays on the similarities between dating and car buying – demonstrating that YesAuto makes it easier than ever before to find your perfect match.
Graeme Noble, Chief Creative Officer at TMW UNLIMITED said: "The average car-buying journey can be long and frustrating, involving a bonkers 900 digital touchpoints over three-months. YesAuto makes the searching itself a fun part of buying your car – not a seamlessly endless exercise in swiping left before you finally swipe right to say yes. From the branding upwards we want YesAuto to stand out as a fresh and distinctive brand that acts as the antidote to longwinded car searches and this first instalment of our brand campaign demonstrates how easy it is to find the one car for you."
Kai Liu, Senior Strategy Expert at Autohome Overseas Business said: "YesAuto is a new platform in Europe and our mission is to make car buying a straightforward and enjoyable process. We were impressed by UNLIMITED's research-led approach and the new brand has tested very positively with customers in our key markets of Germany and the UK as well as further afield. Our launch campaign will convey our brand values of simplicity and transparency, empowering customers to find their perfect match using the YesAuto platform."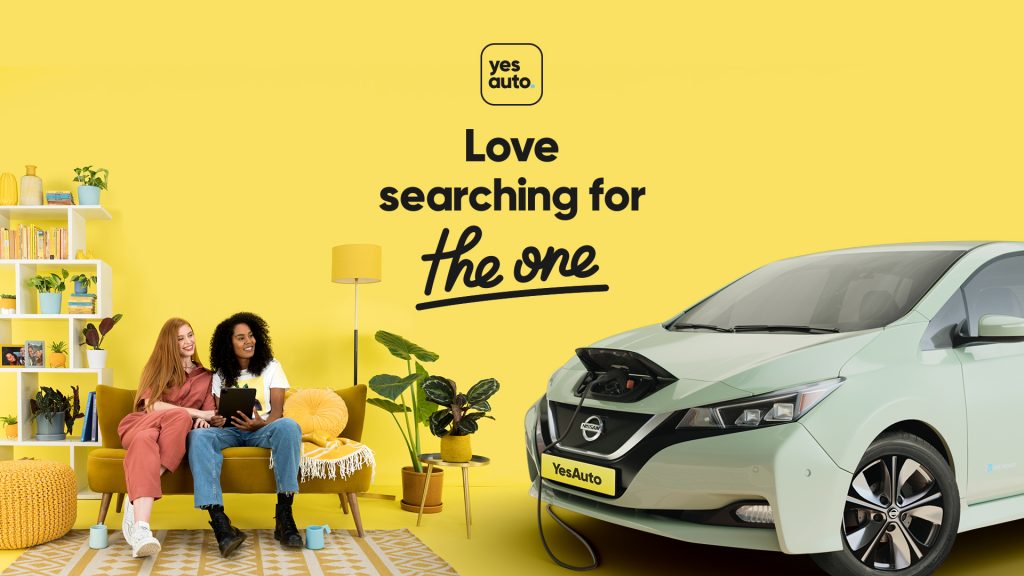 The campaign goes live on 21st September and will run in the UK and Germany across TV, print, social, digital advertising and PR activity for an initial period of three months. 
Source: Unlimited