In February 2021, Russell Westbrook Enterprises led a $63 million strategic investment in Varo Bank, N. A., the first all-digital nationally chartered bank. Westbrook, nine-time NBA All-Star, entrepreneur, philanthropist and designer, has joined Varo in an advisory role to collaborate on the design of future impact programs aiming to reach underbanked communities and communities of color.
Following the success of Varo's inaugural "A Bank for All of Us" campaign, which launched during the Super Bowl in February 2020, Varo again teamed up with Serviceplan New York to amplify their historic partnership with Westbrook. The launch spot debuts on national TV on Wednesday, May 12, and introduces Westbrook's role with the bank. Follow-up videos for TV and web reveal "Russellisms" – practical words of financial wisdom from Westbrook himself that are based on his personal experience with traditional financial institutions.
Directed by acclaimed US director Sam Jones, the stylish, cinematic monochrome ads challenge preconceptions of celebrity athletes and banking. The shoot was a well-coordinated collaboration with Westbrook's NBA production team on the ground, with Westbrook in Washington, DC, as Jones directed remotely from Los Angeles. The entire production effort was designed from the outset to operate within the parameters of the NBA's COVID-19 bubble.
Serviceplan New York CEO Stefan Schuette said of the partnership, "We are thrilled to help Varo not only create momentum for a great new banking brand but also disrupt an entire industry. Adding Westbrook's voice to the 'A Bank for All of Us' campaign is a powerful new push in the growing movement toward brighter financial futures for all."
While the advertising promotes the powerful partnership, the real work will happen at the community level as Westbrook and Varo collaborate on the development of a unique social impact program centered around financial inclusion.
"We're thrilled to continue to work with the team at Serviceplan New York as we advance to a new phase of our 'A Bank for All of Us' campaign," said Halle Hutchison, Chief Brand Officer at Varo. "The new creative is centered on Varo and Russell's shared vision of financial inclusion for communities that have too often been left behind by legacy banks. We're excited to continue our landmark partnership with a sustained focus on direct community impact, with the first programs set to launch in Los Angeles later this year."
Westbrook has demonstrated his own commitment to the community through his Why Not? Foundation, which makes him an ideal partner to help champion Varo's mission to eradicate financial inequality. Together, Varo and Westbrook aim to reimagine banking and promote financial literacy and opportunity for all.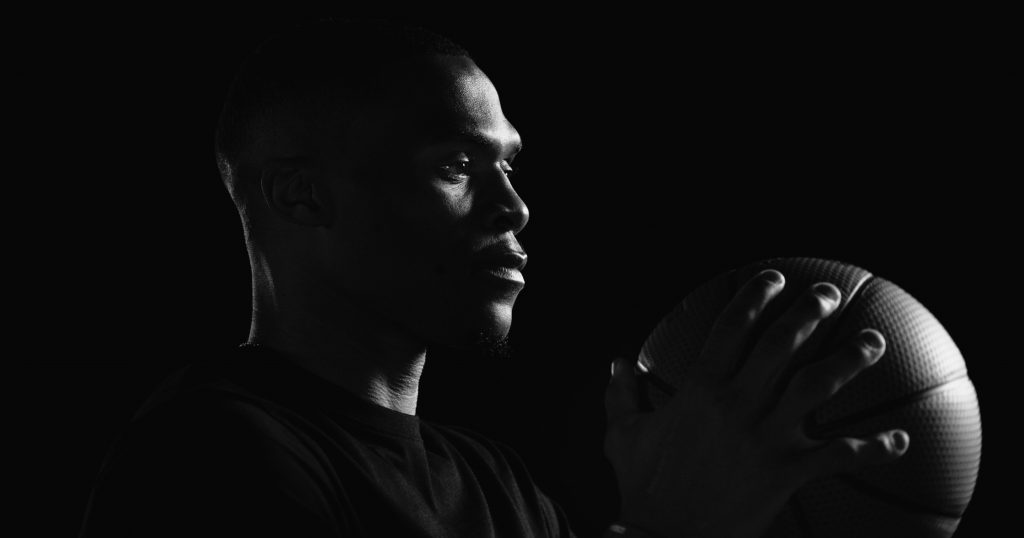 The project was led by Serviceplan New York CEO Stefan Schuette, along with creative directors Paul Foulkes and Matt Ashworth.
CREDITS
CLIENT
CLIENT: Varo
TITLE: "A Bank for All of Us"
CEO AND FOUNDER: Colin Walsh
CHIEF BRAND OFFICER: Halle Hutchison
PARTNERSHIP CONSULTANT: Jenna Beardsley-Smith
HEAD OF STRATEGIC COMMUNICATIONS: Alexander Woie
AGENCY
AGENCY: Serviceplan Group—House of Communication New York
CEO: Stefan Schuette
CREATIVE DIRECTOR/ WRITER: Matt Ashworth
CREATIVE DIRECTOR/ ART DIRECTOR: Paul Foulkes
SENIOR PRODUCER: Vince Genovese
CLIENT ACCOUNT LEAD: Joel Giullian
BRAND STRATEGY DIRECTOR: Suhail Shaikh
WORLDWIDE EXECUTIVE CREATIVE DIRECTOR: Jason Romeyko
INTERNATIONAL COMMUNICATIONS OFFICER: Lee Sharrock
PRODUCTION
PRODUCTION COMPANY: Artery Industries in conjunction with Monumental Sports
Artery Industries:
DIRECTOR: Sam Jones
EXECUTIVE PRODUCER: Jonas Dolkart
LINE PRODUCER: Kristy Kessler
DP: Sing Howe Yam
Monumental Sports:
EXECUTIVE PRODUCER: Jim Kowats
DIRECTOR OF PHOTOGRAPHY: Tim Gordon
LINE PRODUCER: Jennifer Partin
Source: Serviceplan