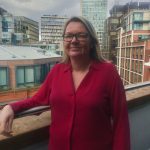 Claire Tusler has joined VCCP as Chief Data Officer. She joins from Proximity where she was Head of Data and Analytics.
Claire brings with her more than 20 years data experience, beginning her career at TMW, helping British Airways set up their first Single Customer View database whilst also enabling Diageo to sell more Guinness. After 5 years she moved to Craik Jones where she worked on Boots Advantage Card loyalty programme for 4 years, developing the algorithms to determine what personalised coupons were sent to all members.
From there, Claire moved to Proximity London, where she has been for the last 11 years. Leading a team of over 50 data specialists, from data planners to data scientists. She worked across a vast array of clients, including BBC TV Licensing, Specsavers, Virgin Atlantic, Disney, P&G and the VW Group.
Claire's remit at VCCP will see her working alongside a team of brilliant data expertise, bringing her extraordinary experience to existing clients whilst developing an exciting and ambitious plan for the future of data.
On Claire's joining Sophie Maunder, CEO VCCP Ignite said, "We are so excited to have welcomed a true data leader as Claire into VCCP, as this is a key role in driving and prioritising the data expertise we have here across the Partnership. She has already made enormous strides in helping us to coalesce what we have here and will help the Ignite management team to lead the Partnership proposition in Insight, data and analytics."
Claire Tusler added, "To shape, define and lead the data offering for an agency such as VCCP is the kind of role every CDO would wish for. There are already amazing data people producing outstanding work within the agency, and I am looking forward to developing the vision with them. There is a real energy and appetite for all elements of data across every area of the business, so I am excited about developing and enhancing the data offering that only a truly integrated agency can offer."
Source: VCCP