VMLY&R COMMERCE, announces the promotion of Debbie Ellison, Chief Digital Officer Geometry UK, to Global Chief Digital Officer with immediate effect.
In this newly created role, Debbie becomes responsible for driving new business opportunities, revenue streams and enhanced capabilities for clients and for VMLY&R COMMERCE. Her brief is to create innovative, effective digital commerce solutions to support clients and their digital transformation across markets.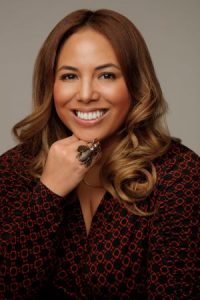 The global position comes as businesses continue to review commerce strategies in light of the explosive growth of ecommerce. GroupM estimates that global retail e-commerce will hit a staggering $3.9trillion in 2020 – excluding food and delivery services.
Recognized as a digital pioneer, Debbie brings unique understanding of the changing consumer landscape and business needs.
She has been the driving force behind UK agency change initiatives, creating new areas of client growth such as social commerce, D2C and human experiences that drive purchase across new and emerging retail channels.
"Clients want outstanding creative innovation, powered by technology expertise and delivered at a global scale. Debbie's new role is designed precisely to meet those needs and is another important step forward in accelerating our end-to-end commerce solution to drive client growth. Debbie has an intuitive and proven understanding of what consumers expect, what clients value, and what brands need. We're thrilled to expand her talent and leadership across our global network," said Beth Ann Kaminkow, global CEO, VMLY&R COMMERCE.
Under Debbie's leadership, the agency has broken new ground with an industry-first, The Flagship, a physical, immersive space using 360 projection mapping to re-create over 140 retail environments, helping clients to trial cutting-edge technology. Debbie also launched a new growth practice Social Commerce+ in partnership with Social.Lab, connecting social to commercial growth..
Comments Debbie Ellison, "I'm honoured to collaborate with our brilliant teams to help clients grow through connected, digital commerce experiences. In close partnership with Michelle Whelan, UK CEO, we've significantly transformed our UK business by expediting proprietary product development, delivering new routes to market at breakneck speed and developing stores of the future. I look forward to scaling our successes globally."
Debbie joins VMLY&R COMMERCE Global Executive Board, retains her role as UK Chief Digital Officer and remains UK based.
A highly respected and active champion of inclusion and diversity, Debbie sits on VMLY&R COMMERCE's Global IE&D Group and WPP's Roots Steering Committee.
In 2020, Debbie joined the EMpower /Yahoo Finance Ethnic Minority Role Model List, and, was named "Industry Shaper "in the Women in Marketing Global Awards. She is shortlisted as "Inspirational Leader" at The Ethnicity Awards 2020. Debbie is a Campaign/IPA Woman of the Future – winning the innovation/technology category in 2016.
Source: VMLY&R COMMERCE