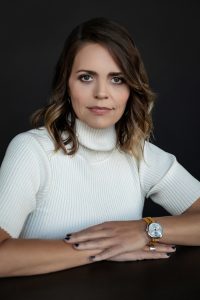 Wavemaker has appointed former Accenture MD Kathryn Spaeth as its new Global Chief Transformation Officer. She is based in New York and joins CEO Toby Jenner's global leadership team. 
At Accenture, Kathryn was Managing Director, Applied Intelligence, Consulting, and she has also held roles at Epsilon, United Airlines and with Silicon Valley start-ups. She has been appointed to focus Wavemaker's consultancy capabilities to unlock growth for the agency's clients. When she joins on October 11th, she will take on leadership of the Wavemaker Consultancy Hub, comprising 2,250 global experts within the business-critical areas of Commerce, Precision, Content, Data, Addressable, Tech and Analytics.
Kathryn will also work to strengthen collaboration with key media partners such as Google, Amazon and Facebook, to deliver innovative solutions for brands.
Toby Jenner commented, "Kathryn is intelligent, tenacious and experienced in everything we need to help positively provoke growth at a client enterprise level. As the marketing landscape continues to evolve, her expertise will be invaluable in supporting our clients' digital transformation journeys."
Kathryn added, "I believe that Wavemaker truly has an opportunity to offer best-in-class consultancy services, strategically guiding clients to generate incremental value from their media and creative by leveraging data, content and technology. I am eager to join the leadership team to shape Wavemaker's future, inspire innovation and help teams and clients leverage the power of our ideas to bring about transformational growth."
Wavemaker recently announced Shipra Roy as its Global Chief People, Inclusion and Culture Officer and Helen Price as Global Chief Investment Officer.
About Kathryn Spaeth
As Managing Director, Applied Intelligence, Strategy & Consulting for Accenture Kathryn was responsible for providing value to c-suite executives and senior leaders to drive large-scale transformation through data and new technologies. She led analytics engagements with CPG, Retail and Life Sciences clients, and her new business ideation resulted in revenue growth of $20m+. At Epsilon she was Director, Client Services and served as the Client Lead for the Walgreens Boots Alliance. Her scope included marketing and digital transformation, consumer data strategy, identity management, loyalty platform development, programmatic media and digital analytics. She successfully drove 70% revenue growth over a two-year period. She also spent time in Silicon Valley working for start-ups, including ActiveBuddy, Focalink and RealNames, and was part of team that launched the first intelligent agent or 'chatbot' called SmarterChild, considered the precursor to Siri.
Source: Wavemaker