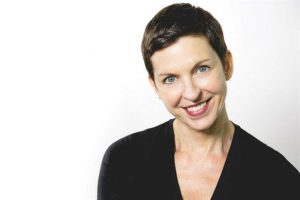 Stubbs joins Wavemaker from iProspect where she was Global President. She will be part of the Global Leadership team, helping to develop the Wavemaker strategy with responsibilities for clients, capabilities and the countries within the EMEA region. Accounting for over half of its revenue, EMEA is the largest region in the Wavemaker global network, covering 34 countries and 4,000 employees.
Stubbs will be based in the UK and report to Toby Jenner, Wavemaker's Global CEO. She will take up the role in early 2020.
Commenting on the appointment, Toby Jenner said, "Ruth's reputation precedes her. Her track record of building world-class agencies is exceptional, she's a proven client and business leader, and her knowledge and expertise of precision marketing will be invaluable as we continue to evolve our capabilities across the EMEA region. I'm really looking forward to partnering with her and bringing the breadth and depth of our capabilities to our clients, both current and new."
Ruth Stubbs added, "Joining Wavemaker under the new leadership of Toby is a great opportunity, and I'm relishing the challenge of steering the agency forward into a new era. Wavemaker is one of the world's biggest media agencies, full of smart, talented people, and I'm looking forward to being part of it."
Ruth is joining Wavemaker after nine years at iProspect, more recently as Global President. In 2011, Ruth launched iProspect in Asia Pacific, as APAC CEO growing the team to over 1,000, integrating seven strategic acquisitions and consistently delivering 50% growth year on year. Ruth was promoted to Global President, iProspect in 2016. Over the past three years, iProspect continued its growth trajectory as the leading performance media agency operating across 55 markets with 93 offices and 4,600 people.
Ruth has over 25 years' experience in media and digital marketing, previously holding roles with Havas (Sydney, Hong Kong and New York), GroupM (as the founding CEO of GroupM Interaction in Asia Pacific) and Mediabrands in Asia Pacific.
Source: Wavemaker