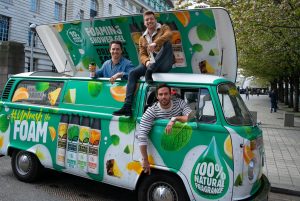 Original Source, the renowned PZ Cussons shower gel brand, has adopted a completely new media and content strategy to drive awareness of its fresh foaming shower gel amongst the 18-34 market.
Wavemaker, PZ Cusson's agency, developed unique partnerships with E4, Made in Chelsea and UNILAD, the depth of which is a first for the brand.
Placing a specific focus on TV, VOD and social media, Wavemaker, identified Made in Chelsea as one of the highest indexing programmes for Original Source's target audience of 'Experiential Explorers' and quite literally, scoured the continent – from Croatia to Cornwall, to 'source' influential talent that would resonate.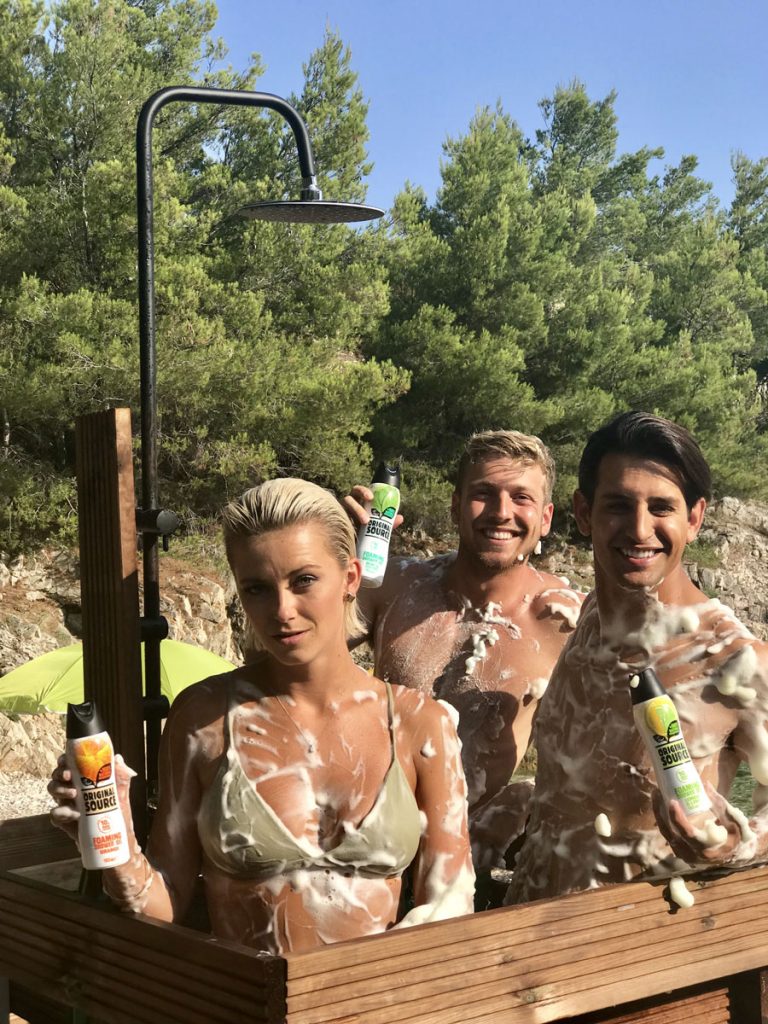 Under the campaign strapline #PackMoreIn, Wavemaker recruited key characters from the award-winning E4 show including Sam Thompson, Ollie Locke, Olivia Bentley, James Dunmore and Josh Patterson as well as inspiring stunt artists, to star in a series of adrenalin-fuelled content. This content was designed to directly tap into the target audience's passion points, all the while demonstrating the exhilarating shower experience this particular product offers, encouraging the audience to 'pack more' into their lives.
In addition, a contextual 30-second TV ad featuring some of the show's cast; Sam Thompson, Ollie Locke, Olivia Bentley, shot on the shores of Croatia where the summer series is taking place, will run across a cherry-picked TV schedule within Made in Chelsea ad breaks.
Showcasing the fun that can be had with foam, the ad is supported with a 90-second video that will go live on the UNILAD Facebook page. This not only shows talent and stunt artists jumping onto a giant, inflatable bottle but also highlights a unique partnership with Alton Towers; harnessing the adrenaline rush felt from riding the park's newest roller-coaster – Wicker Man and promoting a competition to ride it with the Made in Chelsea stars themselves, who will share across their own social feeds for maximum exposure.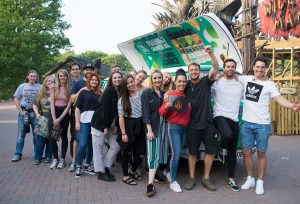 Isobel Mooney, Business Director at Wavemaker Manchester, said: "The team at Wavemaker were excited to create this adrenalin-fueled partnership on behalf of Original Source. Finding great collaborators in E4 and UNILAD made for a fun process and we're looking forward to the campaign providing a memorable series of moments that influences the Original Source purchase journey."
Diana Griffiths, European Head of Brand at PZ Cussons, said: "We love that nothing about the campaign is an off-the-shelf solution. With Wavemaker, we have worked tirelessly to incorporate Original Source into the lives of our audience. By partnering with brands and talent that this audience enjoy listening to and watching and collaborating with the social platforms they consume, we have created content to entertain and bring them into the heart of our brand. It's very exciting, it's very fun and the level of such, is a first for Original Source."
The campaign will run for six weeks from 6th August across E4, Channel 4's on demand platform All 4, and Facebook and Instagram.
Source: Wavemaker