With the National League suspended for the entirety of June, but fans still looking for their non-league football fix, Dark Horses showed Vanarama, the league's title sponsor, that it could still give out its prestigious Manager of the Month Award, by delving into the world of the computer game, Football Manager.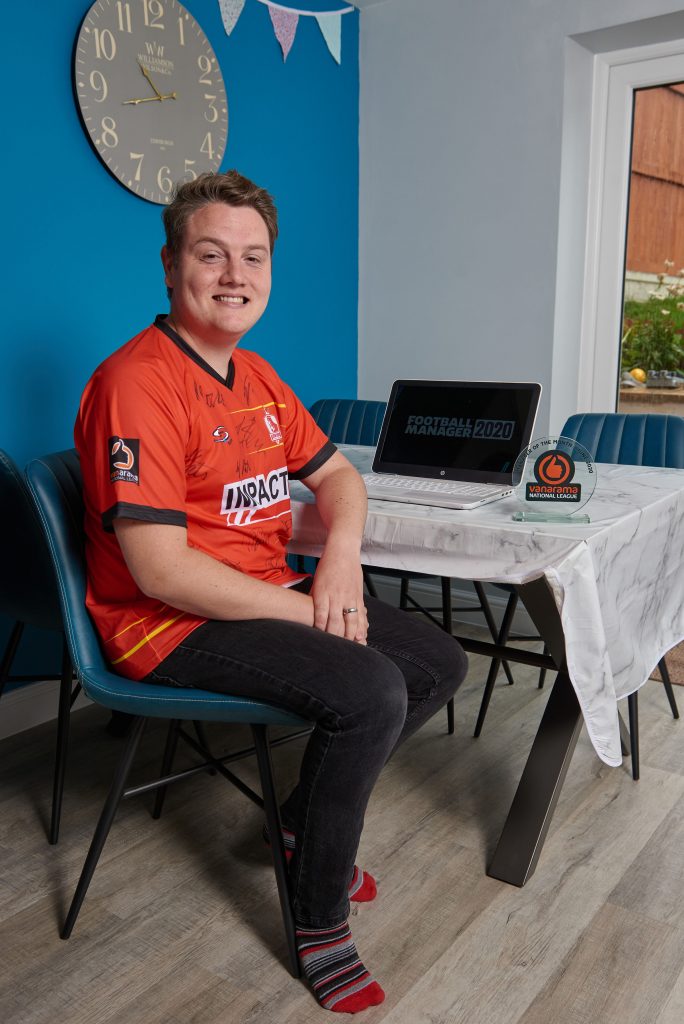 Specifically, by scouring the game to find the hard-working, dedicated and surprisingly plentiful supply of Football Manager players who eschew the usual glitz and glamour of Europe's top leagues to spend their entire careers managing only non-league teams – and award one of them.
And, the first-ever winner has been announced as James Elms, the current manager of Farsley Celtic FC and self-styled "Big Sam" of the Vanarama National League, who has become a specialist at taking over at struggling sides and boosting their survival hopes.
Along with a Vanarama Manager of the Month trophy, James will also receive 2 signed shirts from the clubs that he guided to success on his journey to stardom: Farsley Celtic F.C and Alfreton Town F.C.
The campaign will appear on Vanarama's social sites in the same way its usual manager of the month award would.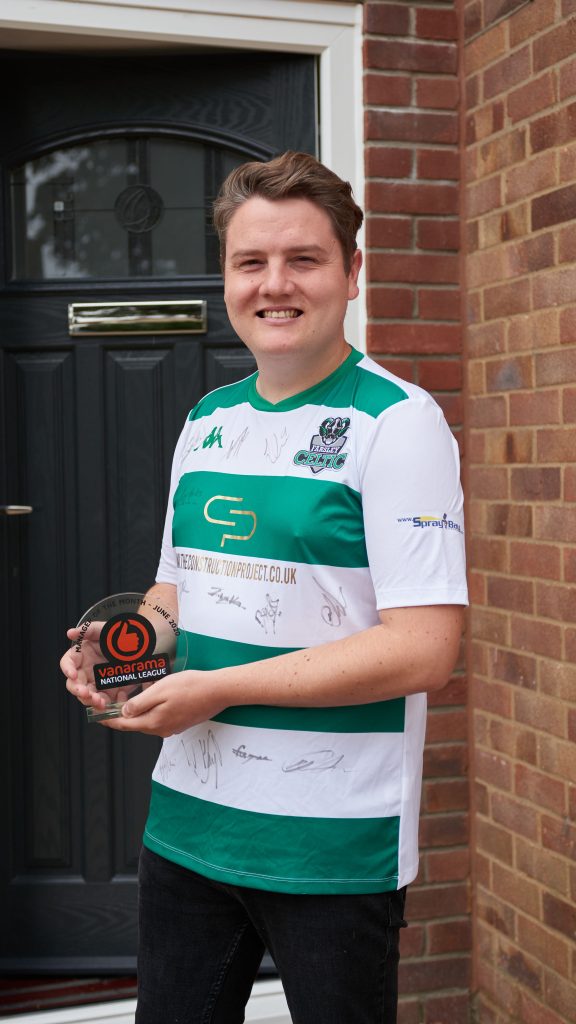 James, said: "It's a real honour for me to win and become the first Football Manager player to win an actual manager of the month award. It's not always been the most glamorous work in the Vanarama National League, but it's real football with real fans who have pride and dedication. People believe Football Manager is just a game, but it's got such a great community behind it, which makes this win even more special!"
Daryl West, Head of Sponsorship and Social Media, Vanarama, said: "We know how much people love the National League and just how much they are missing it, so we want to keep as many of the traditions alive in this time of no football. James has been a non-league stalwart for 8 seasons keeping teams from the drop and leading them up the league, and it's about time he got some credit. It's now time for the other football managers to step up and take him on to win next season's award."  
The idea was created and executed by sports creative agency Dark Horses.
Manager history
Despite being positioned as the bookies favourite for relegation, James guided Gainsborough Trinity to a top-half finish, missing out on the playoff spots on the last day of action.
The following season, James sought a new challenge at Truro City, taking them from a relegation battle to a mid-table finish. He built upon his success in the subsequent season, guiding the Cornwall team to a playoff semi-final spot.
Ever the thrill-seeker, James went looking for his next challenge at Alfreton Town, taking over the club as they sat 8 points from safety. The club eventually secured their league position with 5 games to spare.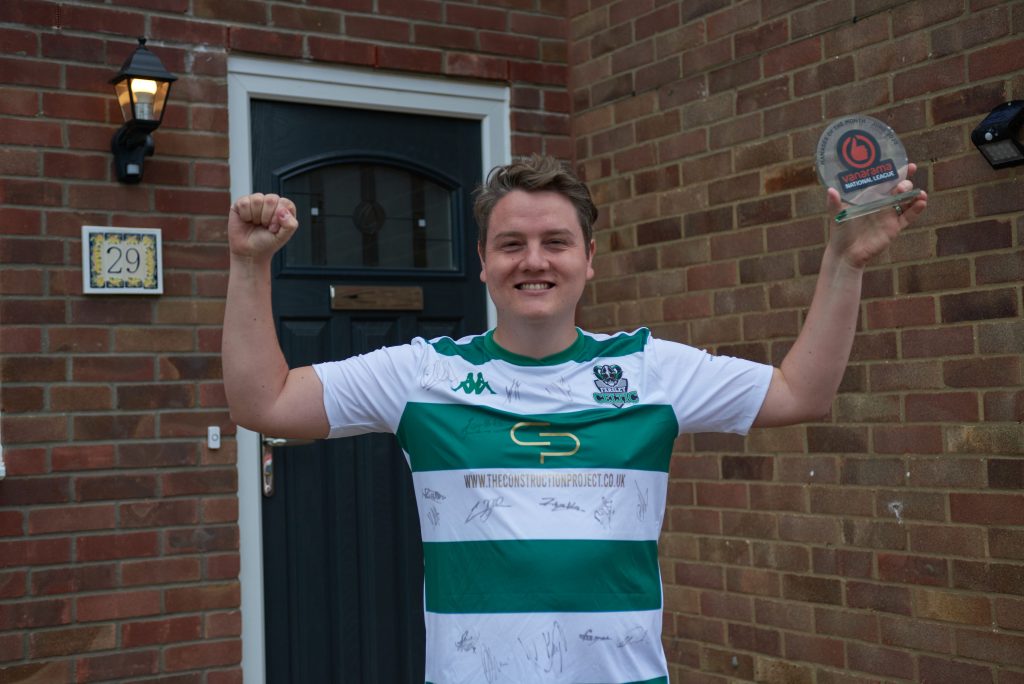 His next challenge came at Farsley Celtic. James took over with the club rooted at the bottom of the Vanarama National League North but managed to fight off relegation fears in a battle that concluded on the final day of the season. After a strong finish the subsequent season, James built on his success in his third year in charge, guiding Farsley Celtic to a 3rd place finish and a playoff semi-final position.
Sources: Dark Horses