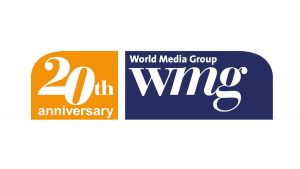 Ad tech firms Rezonence and Smartology, along with science and technology institute and media owner, The Smithsonian, are to become the first associate members of the World Media Group as it celebrates its 20th anniversary.
To date members of the World Media Group, a strategic alliance of organisations who are committed to promoting award winning journalism and the role of international media, have comprised only global media brands – currently The Washington Post, The Wall Street Journal, Time, The New York Times, National Geographic, Newsweek, Forbes, Fortune, The Economist and Bloomberg Media Group.
Over the twenty years since the World Media Group's inception, the media world has changed beyond recognition and the group has always constantly striven to reflect the needs and shape of the marketplace.  The change in membership policy reflects this continual drive and is in recognition of the value the associate members have in the creation and consumption of quality journalism – either by having the same high standards of journalism, or by providing ad tech services that promote and support quality journalism and trusted media environments.
Emma Winchurch-Beale, International Sales Director at The Washington Post and President of the World Media Group, says: "In a volatile world besmirched by fake news, the World Media Group's role as the champion for quality journalism is more important than ever if we want to retain consumer trust. That's why, as we celebrate our 20th anniversary, we are opening up membership to organisations that have the same goals and ethics as us and can help us extend our campaign for excellence in delivery too."
2018 also sees the World Media Group hosting the independent World Media Awards for the third time. These are the only awards that celebrate excellence and effectiveness in cross-platform, cross-border, content-driven advertising – and the organisers are particularly keen to receive more entries from across the whole of Europe this year and so ensure a truly global celebration of international content marketing.
The World Media Group itself has grown over the years to a staggering reach around the world of 474 million unique monthly web visits globally, 211 million Facebook followers, 93 million Instagram Followers, twitter followers and print readers. Across all member publications, the group has received over 180 Pulitzer Prizes and 1,029 journalism and content awards and, according to the Ipsos Affluent Europe Survey 2017, 68% of all C-suite professionals in Europe with 50+ employees worldwide consume a WMG brand every month.
To mark its 20th Anniversary the World Media Group will be hosting a party in July. Winchurch-Beale adds: "Twenty years is a long time in media so we are incredibly proud that we have not only stayed the course but grown in stature and relevance. That's definitely something to celebrate."
Source: World Media Group