Yonex called on independent creative agency monopo to support the launch of its new EZONE GT golf range. The ambition was to use this launch as an opportunity to reaffirm the brand story in a fresh way. A challenge that required a global perspective. monopo put together a team across its London and Tokyo offices to develop a campaign that celebrates the uniquely human way Yonex brings innovation to golf. The result is an integrated campaign that shows the iconic Japanese sports brand in a new and refreshing light.
Distance. Crafted by imagination.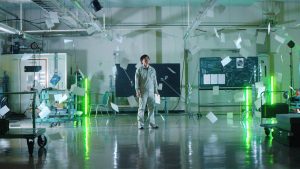 Innovation in golf is stagnating, with most R&D focusing on tiny tweaks through algorithms and Artificial Intelligence. Yonex however puts imagination before calculation and the EZONE GT range is the perfect example. It's packed with human ideas, making it the furthest distance range of golf clubs yet.
monopo set out to reveal the humanity that lies at the heart of Yonex Golf. Pure human imagination and pure human craft, with all products conceived and hand-finished at the Yonex factories in Niigata, Japan.
Owning the unique intersection of imagination and craft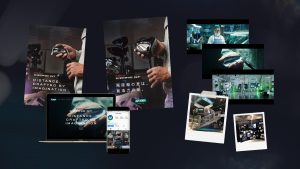 The campaign brings two opposing forces together: imagination and craft. Thinking and making. Every execution goes to the heart of this intersection. The film, directed by Artem Palchevskiy, shows the imagination of the innovation process and the care that goes into the production of the clubs, while the print Key Visuals show the pristine clubs being held up caringly in the hands of factory employees. Remarkably, the entire cast for film and photography consisted of real Yonex members and everything was shot in Yonex' native Niigata.
A cross-continental collaboration
The integrated campaign was executed in English and Japanese and consisted of film, print, social media and event booths. It will run across markets globally as well domestically in Japan. To produce this unique campaign, monopo put together a team of members across its newly founded London office and its Tokyo headquarters. Creative direction and strategic direction were led out of London while the production of film, photography and the microsite were led out of Tokyo. This enabled monopo to create a campaign that resonates globally but stays true to Yonex' Japanese roots.
Source: monopo London