A collective of young furloughed ad world staff have come together to donate their time and expertise to businesses who desperately need help surviving the Coronavirus lockdown.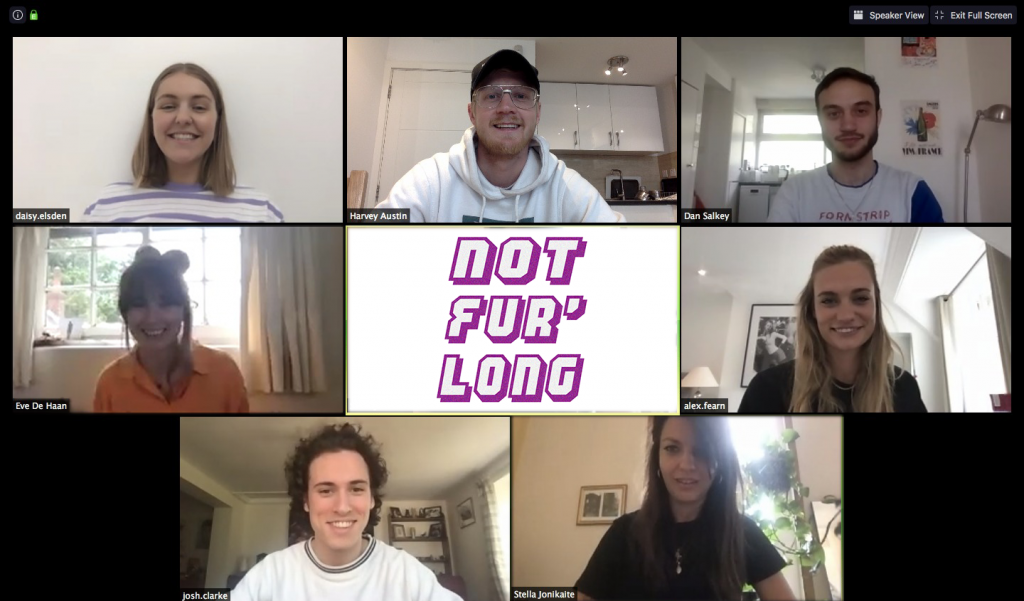 Called Not Fur' Long, the agency will offer strategic, marketing and creative support to the small to medium-sized businesses that are the lifeblood of communities, but also the most at risk. Its aim is to not only keep them afloat in these devastating times but set them up for success on the other side. 
The founding members are all from Sports Creative agency Dark Horses, but the team is adding new furloughed skillsets and specialisms every day from across the whole industry and wants as many people as possible to join them.
It has already begun working with a Yoga studio in Hackney called Strong + Bendy, which had to close its physical space, offering social media and online marketing support and services.
Businesses needing support or furloughed workers wanting to get involved should go to https://www.notfurlongcreative.co.uk/.
Alexandra Fearn, the Client Partner at Not Fur' Long, said: "The assumption is that our favourite small businesses will still be there when all this is over, but for at least one in five that is not the case. They need support now. We realised that the best way we could support them, and the wider economy, post-Covid 19 would be to donate our extensive experience and skillset and newly acquired time to their cause." 
Rhian Cowburn, the founder of Strong + Bendy, said: "The fact that this team is so selflessly sharing its skills when I need it the most is incredible. When I spoke to them, I came out of the call feeling optimistic about the future for the first day since this all happened. I can't tell you how good that feels."
Founders
Harvey Austin – Client Partner , Dan Salkey – Strategist ,Alexandra Fearn – Client Partner
Creatives
Josh Clarke – Creative; Daisy Elsden – Creative; Eve De Haan – Creative; Stella Jonikaite – Creative 
Source: Not Fur' Long