Lindex, a Swedish fashion company, is now launching its new underwear campaign 'Your invisible support'.
From your teenage years to your wise years. Through falling in love for the first time to the club nights that never end. From being pregnant to the endless nights with a baby. From changes in life to finding yourself again. From leaving your job forever to helping your granddaughter find her first bra. Lindex is here for the woman throughout her life.
The woman has always been in focus for Lindex, that started as an underwear company in 1954. With its heritage and unique expertise, Lindex is the market leader in underwear in the Nordics and offers a wide assortment of timeless favorites and inspiring news characterised by comfort, quality, function and innovation.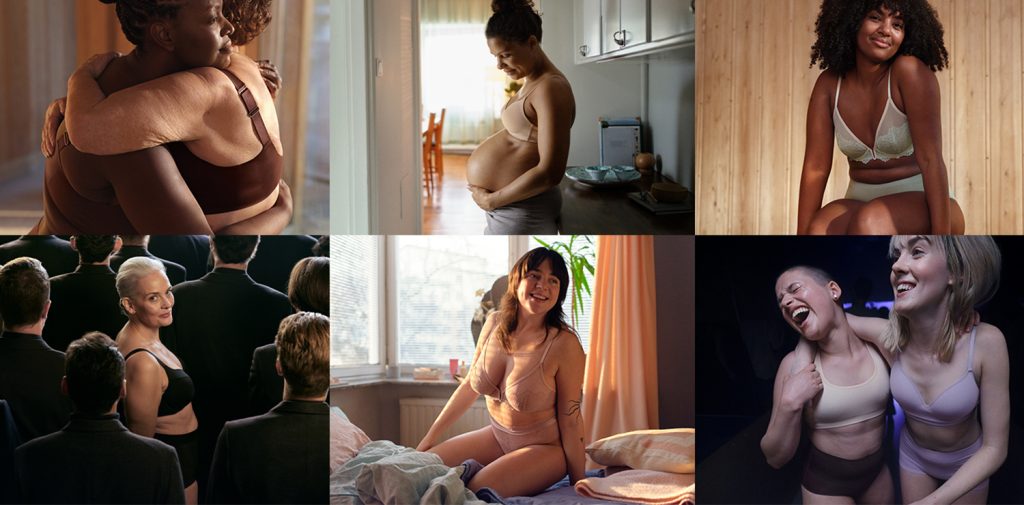 Credits:
Client: Lindex
Director of Global Marketing: Linda Olsson
Global Creative Director: Martin Cedergren
Art Director/Creative: Hanna Wickelgren-Löthman
Copywriter/Creative: Linda Nellemo
Project Leader: Frida Kifeldt
Production Company: new—land
Director: Olivia Kastebring
DoP: Pepe Gay De Liebana
Executive Producer: Erik Torell
Producer: Dea Saračević
Source: Lindex