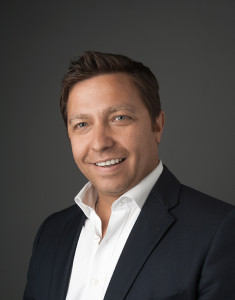 Y&R Global CEO David Sable announced that Andrew Dimitriou, a 16-year Y&R veteran, with experience working across four Continents in the network, has been named President of Y&R Europe.
Andrew will work closely with the leaders in the region to evolve and help grow Y&R's European offering, in order to serve Y&R's clients across markets and through Y&R's unique expertise across all Y&R companies, including Y&R Advertising, Labstore (Shopper Marketing) and VML (digital).
Most recently, Andrew has been based in Paris, serving as the European lead for WPP's Red Fuse, where he led the efforts for Colgate-Palmolive across all their brands in 33 European markets. Prior to that, he was the Global Managing Director on Hills Pet Nutrition, which involved VML in Kansas City, Y&R Prague, Y&R Tokyo and Y&R Sydney.
"Andrew is a true globalist and a thoughtful integrated marketer, no doubt because he is a creative and entrepreneurial thinker. He has shown his passion and commitment — for the business, for our clients and the agency — since his early days in new business here. He is the ideal person to take our European network forward. Over the past few years, our focus in Europe has been on deepening and strengthening our position in local markets, which has resulted in a new vitality and momentum market to market. This is the right time for Andrew to come in and leverage both our network's individual and collective strengths," said Sable.
"I'm so pleased to take on this new role, " said Dimitriou. "We have strong leadership across the region, as well as real depth and diversity of expertise and experience, all of of which is adding up to some great, effective work. I am looking forward to building on the momentum that we are feeling across the region."
Andrew began his Y&R career in Account Management, eventually moving to New Business Development at Y&R New York. He has worked on a broad range of categories, including technology, telecommunications, finance, pharmaceutical, and beer and on blue chip companies like Xerox, and Merck. He also served as Client Services Director in Latin America.
Andrew is a native of Sydney, Australia and speaks English, Greek and Spanish and is conversant in French.