Y&R, a global agency with offices in 93 countries, was recognized as "Agency Network of the Year" at the Golden Drum Festival, Central and Eastern Europe's most prestigious advertising festival.
The "Agency Network of the Year" honor is the most important award of the festival and is given to the agency with the most cumulative winning points for its entries. Contributing to Y&R's win was 6 Grand Prix, 4 Golden Drums, 8 Silver Drums and 14 shortlisted campaigns. The recognized 2015 campaigns came from seven Y&R offices: Istanbul, Budapest, Prague, Belgrade, Moscow, Vilnius, and Vienna.
Three of the six Grand Prix wins were awarded to Y&R Team Red Istanbul, which was named "Agency of the Year" at Friday night's awards ceremony.
"This is a proud day," said Y&R Global Chief Creative Officer Tony Granger. "Network of the Year, Agency of the Year and six Grand Prix. Seven of our offices are taking home awards they've won across 12 categories for key clients in the region. And then, the Good Cause Golden Drum. It doesn't get better than that, and I am so proud of our people. And we feel privileged to share so many of these honors with Vodafone, who today has been named Advertiser of the Year. A memorable event for all of us," he added.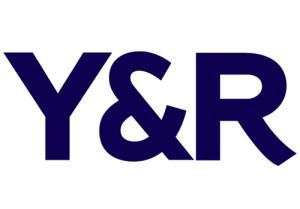 Y&R's six Grand Prix wins were awarded to Y&R Istanbul's "Delay" campaign for Pentax in the Film category, Y&R Budapest's "Keep Building" campaign for Lego in the Press category, NMINI Belgrade's "The Help Button" campaign for the Red Cross in the Good Cause category, and Y&R Team Red Istanbul's campaign for Vodafone took top honors in the Direct, Digital, and Media categories.
The "Agency of the Year" nod caps off an impressive few months for the Istanbul team. Last month, the team won a Grand CLIO at the CLIO Awards for its Vodafone work. In June, Y&R Team Red Istanbul was awarded a Grand Prix at Cannes – a first for the country and the office.
"This has been an incredible year for our Istanbul team," said Arzu Unal. "We have a wonderful client that pushes for great, innovative work and a team that is committed, passionate and determined to deliver on their brief. It is an honor to be acknowledged for this."
At the Golden Drum awards ceremony, Vodafone Turkey was also awarded Advertiser of the Year.
"I couldn't be more proud of our teams," said Jaime Mandelbaum, Y&R's Chief Creative Officer of Central and Eastern Europe. "Seven of our offices in the region are taking home awards. It's great to see so many of our offices getting recognized for their work."
Petr Havlícek, CEO of Y&R Central and Eastern Europe, added: "The entire region has done a remarkable job helping to contribute to the success of our clients. I look forward to defending our title at next year's Golden Drum!"