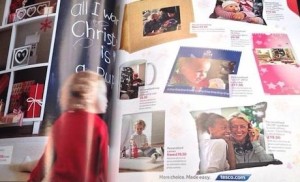 Tesco is under fire from both consumers and animal charities after it published a picture that appeared to promote getting a dog for Christmas.
The image, which appears in the supermarket's festive gift brochure, shows a child running past a blackboard that has the message "All I want for Christmas is a puppy" written on it. The guide is currently available in Tesco stores.
The picture has sparked almost 50 complaints to the ASA, with people saying that the ad is "irresponsible" because "thousands of dogs given as 'gifts' are euthanised every year once the recipients tire of and no longer want to care for them". Despite not technically being an ad, the ASA says the image does come under its remit and will now decide whether to launch an investigation.
Elsewhere, the supermarket's Facebook page has been bombarded with complaints from shoppers. One shopper, Bev Doyle, wrote on the social network: "It's hard to comprehend just how stupid any company (but particularly a massive company like Tesco) would have to be to have any mention of dogs as gifts as part of their Christmas campaign. Stupid doesn't cover it really."
Others criticised Tesco's marketing team. David Owen wrote: "A shocking 'own goal' by the marketing team. Does no-one read these before they go out. No more Tesco for me."
Animal charities have also waded into the debate. The Dogs Trust, which came up with the "A puppy is for life not just for Christmas" slogan 35 years ago, says it is "incredibly disappointed" to see the image.
"We know pups are wonderful and totally understand why children might ask Santa for one. However, Dogs Trust and many other welfare charities rely on parents and other responsible adults and advertisers to explain why this isn't a good idea and not to encourage this behaviour."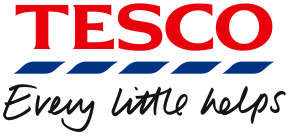 Tesco has apologised for the image on Facebook and says it will feed back all comments to its marketing team. It also highlights that the image is a "background picture" from a "lifestyle shoot reflecting what a small child might write on a chalkboard".
"We're sorry that some people have take offence at a picture in our magazine. It was not our intention to encourage people to buy a dog for Christmas," says a spokesperson.
The firm has also been in contact with the Dogs Trust to apologise for any offence caused and is in talks with the charity to determine how they can help promote the "Dog is for life" message in the run-up to Christmas.
This is just the latest issue to hit Tesco following the horse meat scandal earlier this year. More recently, the supermarket came in for criticism for stocking a fancy dress costumer referencing mental health. Tesco removed the item from its website and gave a donation to charity.