The ad tech platform enables brands to test and learn; optimising creative effectiveness at speed and at scale
Automated Creative, the creative effectiveness platform, has rolled out a set of major new features and planning tools in the latest evolution of its technology. This in-platform build allows brands to deploy scaled creative effectiveness tests into their digital media, able to be managed in one place – from creative build, to trafficking, tracking and measurement. The update also includes the incorporation of ChatGPT in an easy-to-use, updated grid-style interface which enables brands to understand what's working in their advertising and respond in real time.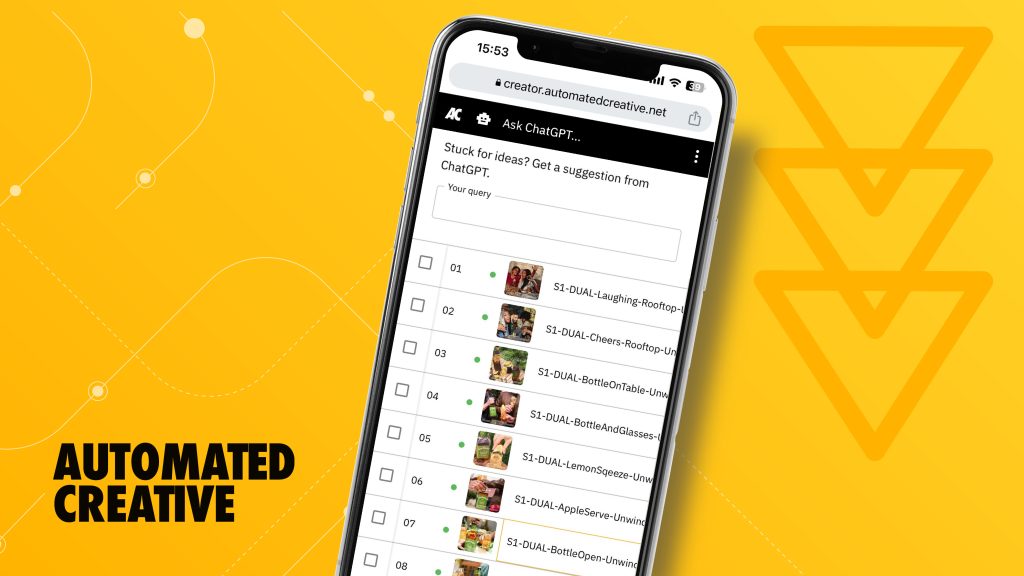 In this way, Automated Creative is unique in its offer; enabling brand teams to automate the production of an unlimited number of unique ads, and with ChatGPT they can ideate, draft, rewrite and correct brand creative in-platform faster than ever. ChatGPT enables any user within Automated Creative's tool, CREATOR, to prompt their way into more varied thinking as they build campaigns, finding different copy variants, tone, and even brainstorming new ideas for how to message their audience. With these improved inputs brand teams can widen their testing and respond to audience reactions as results come in with speed and scale.
The platform offers a centralized way to manage large-scale creative optimization efforts across multiple platforms. It supports sprint methodologies to test multiple hypotheses and provides immediate insights that can move the needle on performance, throughout the funnel – for all audiences, platforms and objectives.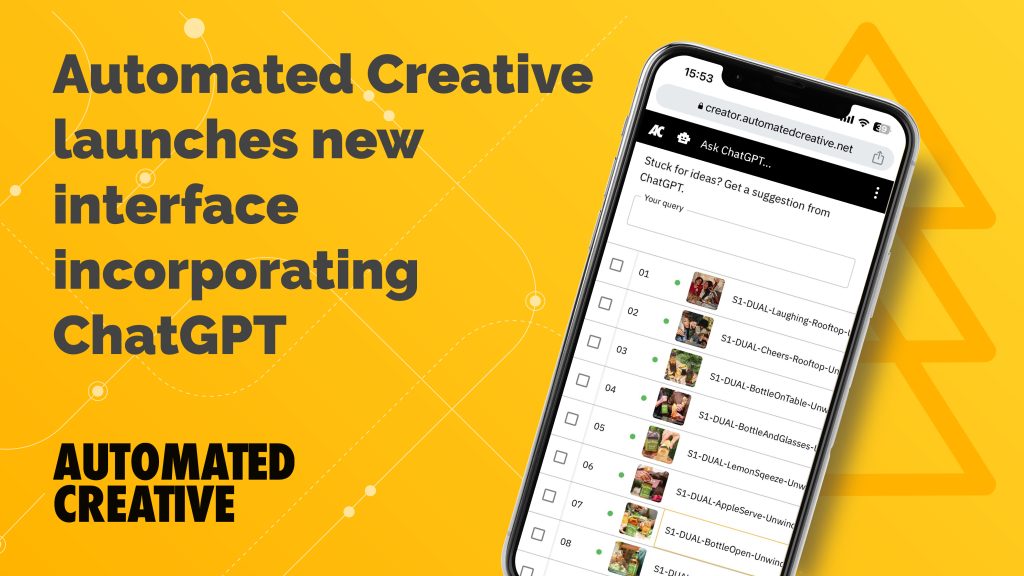 Alexander Hobhouse, Chief Product Officer, Automated Creative, explains: "Our new update gives brands an unprecedented ability to understand what's driving creative effectiveness. It will enable them to think strategically and to plug in AI – integrating industry leading technology such as ChatGPT directly as we leverage a powerful blend of creativity and automation to boost paid media efforts. This is an exciting moment in Automated Creative's ongoing success story as we service growing numbers of clients hungry for the possibilities our technology provides."
Chris Applegate, CTO at Automated Creative, adds: "We are so excited about the evolution of our technology, which gives teams the ability to unblock creative bottlenecks and test strategies at the click of a button, all from an easy-to-use platform. We are committed to helping our clients extract as much actionable data from campaigns as possible. Alongside integration with the major digital ad servers, our platform delivers audience-level insight across all digital touch points; thereby solving the most pressing issues for brands today: Generating actionable intelligence, delivering in-flight optimisation and fuelling faster, better-informed decisions."
Source: Automated Creative