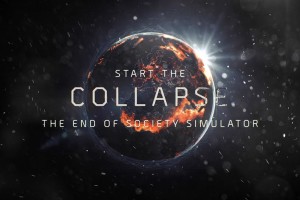 Find out how long the world would survive if you were patient zero in a devastating smallpox outbreak as part of the online marketing for Ubisoft new Tom Clancy game.
The end-of-society simulator, which is called Collapse, was created by BETC Paris to promote Tom Clancy's The Division, an open-world third person shooter game set in a world where a smallpox pandemic has destroyed society.
Collapse allows users to enter their exact location and then runs a simulation of what would happen if that user was the first person to catch a new strain of a disease and how quickly the world would descend into chaos. Occasionally, the user is given choices about which hospital to go to, or which country to flee to.
BETC Paris created the programme using Open Street Map, NASA open source data and IATA Flight routes.
Vincent Blachère, Raphaël Perrollier, Adrien Héron, Alban Gallee and Simon Lamasa were the creatives on the account. Thibault Dargeou, Frédéric Petitpont, Alexis Galbourdin worked as creative technologists to produce the platform.