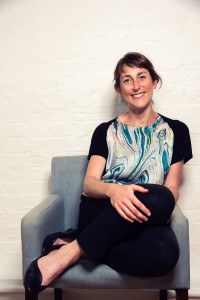 BMB has boosted its senior team and strategy offering by promoting Tamsin Northridge to the role of head of planning.
Northridge, who was previously planning director at BMB, will lead strategy and planning across all BMB clients, including Yorkshire Tea, Dairylea and Homebase.
Northridge takes over the day-to-day running of the planning department from planning partner David Bain, who will take a more part-time role at the agency, leading and working on individual projects. David Bain and BMB chief executive Juliet Haygarth were behind the appointment of Northridge as Bain's successor.
Northridge has worked at BMB for three years across clients including Thomson, East Coast, and KP Snacks. She was strategic lead on the award-winning Thomson "Ogre" campaign and the East Coast "Feel at Home" work.
Prior to joining BMB, Northridge was associate planning director at Dare, working on Hovis and Virgin Trains. Before that she was a senior planner at MCBD for two years and a planner at Fallon for three years.
David Bain, BMB's planning partner, said: "Tamsin is the meticulously refined essence of BMB – kind, creative, clever and just a little bit odd. The future of BMB strategy is not just safe in her hands, it is strengthened and restored."
Tamsin Northridge said: "Here at BMB I find myself surrounded by brilliant people with a fantastic vision for the agency's exciting future. I'll be working with this team to build on our strategic strengths, and make the most of everything that this year, and the next have in store for us."