The global technology company appoints Agnes Asplund Schmidt as Customer Success Manager in response to client growth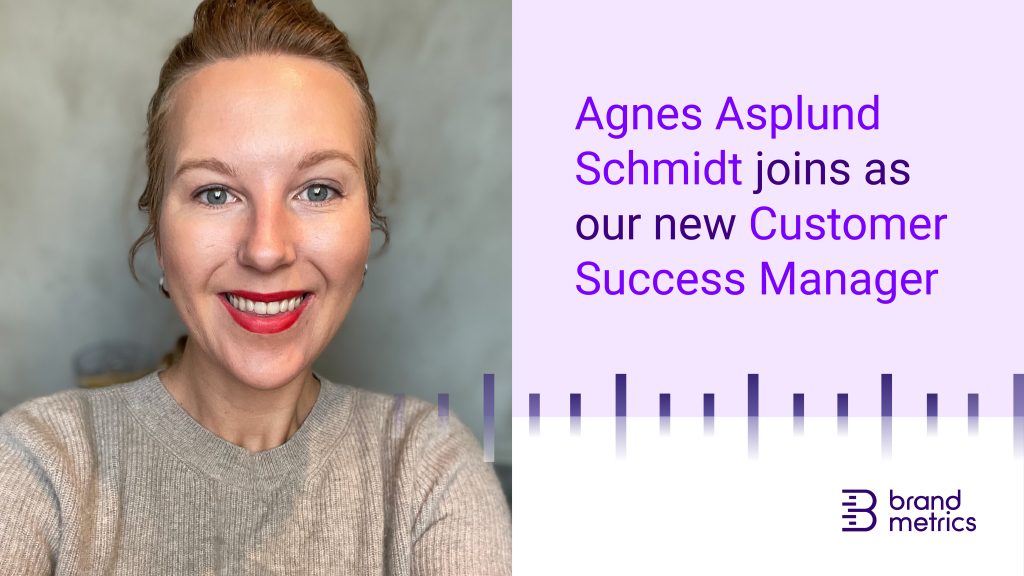 Global technology company Brand Metrics, which works with publishers to demonstrate the effectiveness of digital advertising, has appointed Agnes Asplund Schmidt to the role of Customer Success Manager as a growing number of clients choose its technology to measure brand lift at scale.
Brand Metrics enables clients to prove the effectiveness of digital ad campaigns, continuously and consistently, against advertisers' key metrics, regardless of campaign size and cost. It empowers a growing number of publishers and agencies to gather independent data on their digital ad campaigns, enabling them to measure uplift in awareness, consideration, preference and action intent in a simple, cost-effective and comparable way.
A seasoned Customer Success Manager, Agnes spent over five years at PR and communications firm Mynewsdesk. She also served clients at Techquity AB and Waybler. Agnes has worked in customer success management for over six years in multiple areas such as PR, finance and technology. She will lead customer relations, ensuring Brand Metrics' clients get the best experience and outcomes from its groundbreaking technology.
Agnes says: "I'm looking forward to getting to know Brand Metrics' clients, deep-diving into measurements and helping to drive the efficiency and effectiveness of campaigns. I'm happy and humbled to be a part of this amazing team and look forward to creating even more value for its clients."
Mikael Larsson, co-founder, Brand Metrics, adds: "Agnes is completely service-oriented and committed to her clients. Beyond this, she understands that brand lift is an essential metric and that it will help our growing roster of clients to get the best out of campaigns; with consistency and at scale. She will drive proactive conversations with our valued partners and create new opportunities. She is a great asset to the team."
Source: Brand Metrics