Following the murder of George Floyd at the end of May by a Minneapolis police officer who knelt on his neck, and ignored his pleas that he could not breathe, protests around the world have erupted against police violence towards black citizens. Millions of people have come together in marches to show support for the Black Lives Matter movement.
In this political climate, there is increasing consumer expectation for brands to engage with Black Lives Matter and advocate for change. What's more, brands hold immense political power, especially as 53% of people trust brands more than governments (Marketing Drive, 2018). Gone are the days when it was taboo for a brand to take a political stand. Now is the time to take action.
"Sitting on the fence is no longer an option and brands are taking a stand to join the Black Lives Matter movement. At the same time, some brands are acknowledging that by choosing silence." Freddie Sheridan, director at Sheridan&Co
Silence too is a statement and a choice, as illustrated by Netflix who shared 'to be silent is to be complicit'. Nike joined the conversation by turning their infamous tagline 'just do it' on its head in a published video 'For Once, Don't Do It'.
What's more, consumers are placing brands under further scrutiny. 'Pull up or shut up' is just one example of consumers putting brands under pressure to create real change. With the hashtag #pullupforchange driving its effort, the account spotlights whether brands have pulled up and supported creating opportunities for black people, or whether brands need people to send emails, DMs and tweets to demand greater transparency and accountability.
As brands are uniting with their consumers to protest, or not, we talk to Sheridan&Co to explore the ways that brands are responding to Black Lives Matter.
TAKING A STAND AND USING THEIR BRAND VOICE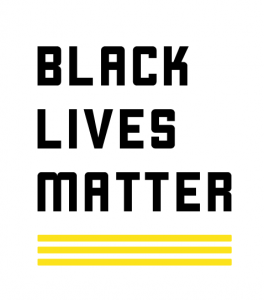 In the UK, two competitor tea brands have united in their efforts to support the BLM movement by responding to critics. Yorkshire Tea responded to a tweet by a customer called Laura who said that she was "dead chuffed that Yorkshire Tea hasn't supported BLM." In response, Yorkshire Tea replied 'please don't buy our tea again. We're taking some time to educate ourselves and plan proper action before we post. We stand against racism. #BlackLivesMatter"
In response to this, another consumer named Pamela tweeted that the communication from Yorkshire Tea 'sucked' and that she would be now buying from PG Tips. However, Unilever owned PG Tips and a direct competitor to Yorkshire Tea responded to the tweet by saying "Yeah it does suck, Pamela. If you are boycotting teas that stand against racism, you're going to have to find two new tea brands now". The tweet was accompanied by the hashtags, #blacklivesmatter #solidaritea. The latter hashtag went viral for two days following the initial tweets, illustrating the power of brands to drive and support consumer opinion and belief systems.
In the beauty industry, Space NK made an Instagram statement: 'While there is always more we can do, we have made a conscious decision to not let our imperfections stand as an excuse for doing nothing. We stand with black lives matter and are as committed as ever to listening to our community to make changes.
'We will only display testers for brands who have designed their stands to include every shade. For those that only have space for an 'edit', every customer regardless of skin tone will need to request to see a sample. We will provide tests and stock for all complexion shades of the brands in every store. We will only publish a monthly summary of shade and tester availability by store. We are listening, learning and taking action'.
"By actively saying that Space NK will no longer feature brands in their stores that do not cater to inclusivity of all skin tones, the retailer is an advocate for real and positive change," says Julien Sheridan, co-founder at Sheridan&Co, "Brands who wish to stock their products there will need to ensure their retail offerings cater to all skin types."
DEEPENING EDUCATION & LEARNING FROM THE BLACK COMMUNITY
Amidst the protests, the demand for anti-racism education and resources has boomed.
At present, 16/20 of the top Amazon bestseller lists are books that cover race, white supremacy and racism. Books include 'White Fragility: Why It's So Hard for White People to Talk About Racism' and 'Why I'm No Longer Talking to White People About Race'. At the same time, books covering racism, and including children of all colours being represented in books, are also dominating the children's bestseller list on Amazon, illustrating a cross-generation demand for anti-racism education.
On both sides of the Atlantic, in the US, UK and across Europe, consumers are seeking to educate themselves about race. With this demand for knowledge, brands must ask themselves how they can help consumers on this journey, whilst also acknowledging that they too are learning. Whilst the protests for BLM are immediate, in order for real change to happen, brands and consumers must take this learning and translate it into a long lasting, and long term vision.
Fashion retailer Farfetch shared in a post on LinkedIn: 'Forgive us for not posting sooner. We were doing what we felt was the most important thing to do first, talk to our people – the black community within Farfetch. We talked about what is happening right now in the U.S, but even more so about the systemic racism facing black people everywhere, in the hope that we could not only understand how best to act now but also how we can build a plan for the future'.
"Brands have an opportunity to engage in conversations surrounding anti-racism and support the black lives matter movement by providing platforms for education and discussion. However, it is important to also take a step back and listen to the black community and understand how to help," says Michael Sheridan, co-founder at Sheridan&Co. Farfetch was able to stand in solidarity by sharing ideas, thoughts and feelings from the company's black community. The company made a decision to donate to the families of George Floyd, Ahmaud Arbery, and Breonna Taylor as well as a charity that supports companies with a long term vision to ensure greater black representation into workforces.
FUNDING AND PUTTING MONEY WHERE YOUR MOUTH IS
On Tuesday 2nd, an Instagram scroll showed a reparation of blacked-out squares with people and brands showing solidarity with Black Lives Matter. However, another post then circulated stating 'now that you have made your Instagram post, how will you support the movement. Are you reading and educating yourself? Are you donating to a charity to support this work?
What's more, consumers are stepping up and calling out brands who are making tokenistic and empty gestures. For example, Disney published a statement on social media saying 'we stand for inclusion". In response, one people tweeted 'Open your purse Mickey Mouse'. The tweet gained 51,000 likes in 24 hours and even more than the original tweet by Disney received.
On the other hand, Glossier made a statement by pledging a two million dollar commitment to Black Lives Matter. The millennial-driven beauty brand will offer half the sum to Black Lives Matter and The Equal Justice Initiative and the rest of the amount to black-owned beauty businesses. As well as offering company donations, brands can encourage followers in their brand community to donate. An example includes US streetwear retailer Kith. The brand shared which funds it will be supporting and asked their community to donate too.
Across the world, people are protesting against police violence towards Black people and advocating for anti-racism. Brands can support this movement and be a part of the BLM efforts by using their voice within their communities. Brands must use their influence to challenge racist behaviours. At the same time, in order to engage, brands must listen, educate themselves and learn. Whilst pledging to support short term campaigns and funds, they must draw up longer-term visions that will make real and effective change for the future.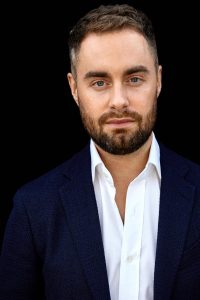 "However, it is also important to brands to recognise that it is not just enough to not be racist, they must be anti-racist and take considerable action to illustrate a commitment to this, and show long term commitment too," says Freddie Sheridan, Director at Sheridan&Co.

This must not only be demonstrated through brand communications on marketing but through store experiences such as Space NK and through internal work culture like Farfetch.
By Freddie Sheridan who is Director at Sheridan&Co.