Iconic Irish department store, Brown Thomas, unveils its first brand campaign with an epic love story directed by Banjoman Films director Dermot Malone. The cinematic two-minute film, 'Belong Together', packs an emotive punch, bringing a fresh twist to conventional luxury fashion advertising. 
The film maps a romantic journey between two people, beginning with the initial electric meeting of their eyes meeting across the room. But 'Belong Together' is also interested in exploring the full breadths of love as their euphoric honeymoon period is inevitably followed by murkier waters. Beautiful dreamlike imagery and a stunning underwater sequence see the couple suspended in the water drifting apart. Ultimately, the ending is hopeful as the couple reunite, teasing a possible reconciliation.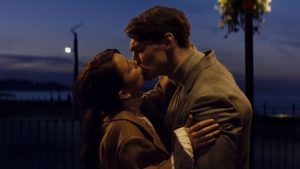 Dermot Malone, Founder and Director at Banjoman Films directed the film, and wrote the story and screenplay with help from collaborator Steve Kenny. Working in close collaboration with Brown Thomas, Dermot crafted a beautifully-shot and story-led film that announces the brand's first foray into branded content.
Dermot says: "The brief was to find something that would connect. I immediately knew I wanted to show a love story through all of its seasons, rendered in dream-scape-like visuals and beautiful VFX. With Brown Thomas' luxury fashion pedigree and the debut of their autumn/winter collection, it was important to weave the clothes into the storytelling in a subtle but effective way. The casting was another crucial factor in making sure the film felt intimate and resonated with the audience. The male protagonist, Sam, is an actor I've known from Dublin for years. Interestingly, this was Mary-Kate, the female protagonist's first time acting. I saw her in a TV interview speaking about the importance of mental health and I reached out to her about working on this project. She doesn't mind opening herself up or making herself vulnerable and that was key to the performance. The team at Brown Thomas were very kind, allowing me the freedom to experiment and create the story I had envisioned."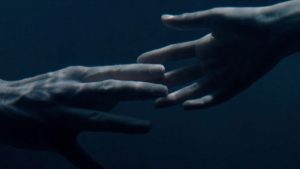 The film showcases the stunning scenery of Ireland, with the lush forests, sea-view and outdoor scenes being shot in the town of Wicklow over three days. The hotel and bar scenes were shot at Adare Manor, Limerick, where the 2026 Ryder Cup will be held. The stunning underwater scenes were captured during a one-day shoot at Woodside water tank, a TeamFX purpose-built water tank in Wicklow.
Commenting on the underwater sequence, Dermot says: "The most important considerations were about making sure the cast were comfortable and didn't get over-tired – managing their energy and output was key. The crew at TeamFX were incredible – the pool took two days to fill and was heated at 34 degrees. Shoot wise, our DOP, Burschi Wojnar, has a lot of experience shooting underwater and post production company, Blacksmith's, senior flame artist and VFX supervisor Danny also has extensive experience doing post on underwater shoots. It was the confluence of Danny and Burschi, as well as my vision, that made the experience so seamless. Danny told us exactly what we needed to do for the VFX and Burschi executed it perfectly. As with the whole shoot, the cast and crew were brilliant and made what could have been difficult very easy."
Source: Banjoman Films