Cossette has been appointed the new Global AOR for BRP. The agency will support BRP's global brands including Ski-Doo, Sea-Doo, Can-Am, Alumacraft and Manitou, and lead marketing strategies across Europe, the Middle East, Africa and Latin America, with a specific focus on the US market.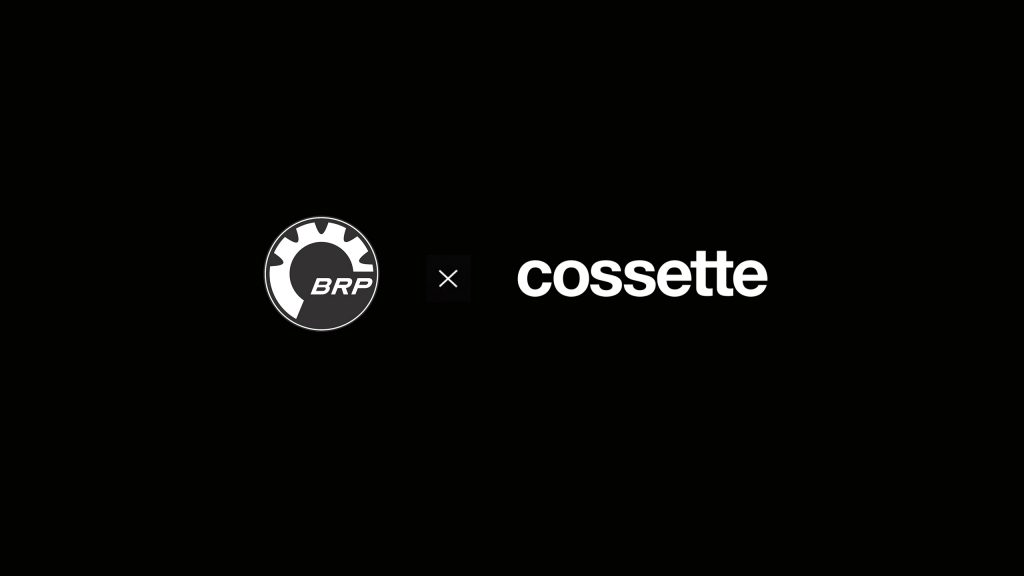 "Elevating BRP's iconic brands globally is at the core of our marketing strategy. Our desire to connect with consumers' hearts and minds worldwide is no small task. I'm confident that Cossette will be the partner to help us translate the incredible passion our customers have for our products, and bring in new riders and boaters to experience our world," said Anne-Marie LaBerge, Senior Vice-President, Marketing & Communications at BRP. "With its innovative DNA, strong strategic core and powerful creative work, Cossette is the right business partner to support us in this next chapter of our journey." 
As Global Creative AOR, Cossette, Canada's largest integrated agency, will leverage its full range of expertise—from brand strategy and digital ecosystems to content creation and experience consulting—and its international footprint to execute on BRP's ambitious growth plans.
"Our new strategic partnership with BRP is a natural fit," said Cossette CEO Mélanie Dunn. "Both companies have an international presence and strong roots in Canada. And with BRP, we've found a like-minded partner who shares our entrepreneurial drive and strong culture of innovation."
This mandate will also provide significant creative opportunities for the agency's growing team to explore. "I'm excited to help BRP become a leader in content and to have a significant impact on the culture of their consumers," said Executive Creative Director Louis-Philippe Tremblay, who joined Cossette last September after years of working with international brands at agencies in the US and Europe. "This is precisely the kind of creative challenge I thought the agency was built for when I joined the team." 
The BRP account will be led out of Cossette's Montréal office, in collaboration with other international agency partners. 
Source: Cossette