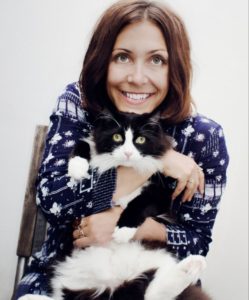 An unconventional route into the industry and a unique background sees Jax Harney become the latest Colourist to join CHEAT.
Having grown up wanting to become a fashion photographer, Jax realised a passion for twisting colours and manipulating images following a move to London. It was then that she began working behind the scenes for brands including Gucci, Versace and Burberry. Through working with photographers, Jax discovered the video production world. She taught herself skills in DaVinci, learned the role of the colourist, fell in love and set up her own suite.
Working on a music promo, Simon Oxley (Founder, GreatCoat Films) saw a match in Jax and CHEAT. He introduced Jax to Toby Tomkins (Co-Founder, CHEAT) and Joseph Bicknell (Co-Founder, CHEAT) and it was the perfect fit.
A special moment for Jax was The Pugilist's nomination for the Michael Powell award at The Edinburgh Film Festival, having graded the feature which made its European premiere earlier this year, and looks forward to grading more long form projects alongside her commercial work in the future.
After working as a freelancer, Jax says: "Working with the guys here at CHEAT is awesome. Being part of a team and bouncing ideas and new techniques off each other is super exciting for me. I feel like my work has taken on a new level."
Joseph Bicknell, Co-Founder and Colourist, comments: "Jax's background in fashion and high-end retouching gives her a unique eye for detail; paired with her incredible energy and personality it was an easy addition to the team. She's been doing some incredible work in the short time she's been with us, and I can't wait to see more from her."
Source: CHEAT