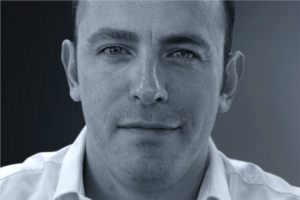 Cheil Worldwide has hired McCann's Richard Newman to drive growth for the ad agency network as regional chief growth officer.
Newman was previously chief marketing officer for McCann, a role he has held since 2011. He will report to Aaron Lau, president of international, and CEO of Cheil Greater China.
Lau stated in a press release: "We are excited to have Richard on board at a time when we are enjoying fast growth in the region. He will play in important part in driving Cheil's business growth in Asia Pacific, a region which consists of four of the biggest country ad markets and one which is expected to have the biggest growth rate over the next five years. As an agency with roots in Asia, we are best positioned to help clients fulfil their vision in this region with our agency specialisms. Richard is integral in seeing through our aspirations for Cheil."
Newman, who was a founding member of the Contagious team before joining McCann, described as "pivotal" the timing for his joining Cheil.
"The team at Cheil is fine-tuned to tackle client problems in this brave new world of marketing. With a deep understanding of technology, retail, digital and above-the-line campaign engagement, Cheil has a uniquely integrated proposition – a network built for now," he said.