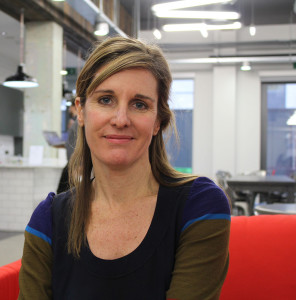 Cheil London has appointed Caitlin Ryan as the agency's new Executive Creative Director.
Ryan, the former Group Executive Creative Director at Karmarama, will oversee Cheil London's creative output across all clients. She will report to Paul Hammersley, the Group Chief Executive.
Ryan first joined Karmarama in 2013 as Group ECD. Prior to that she was Executive Creative Director at Proximity for 14 years. Under her leadership Proximity won more national and international awards than any other direct agency in the UK.
She has created award-winning work for clients including VW, P&G, Mars, Kraft, Eurostar and Lloyds. While at Karmarama she was behind the high profile Coppafeel "whatnormalfeelslike" campaign.
Ryan speaks regularly on behalf of the industry and has been a judge at Cannes, D&AD, Campaign Bigs, Creative Circle and the DMAs. She is also a successful entrepreneur and owns three of London's most popular independent cafes, Lantana in Fitzrovia, Shoreditch and Camden.
Ryan said: "The Cheil network champions diversity, invention and entrepreneurialism, which makes it the perfect home for me. The network's media agnostic approach is especially conducive to the best creative ideas, inspired and informed by consumers' lives."
Paul Hammersley said: "Caitlin brings an abundance of talent, energy and experience to Cheil and she understands how modern brands connect with consumers. She will be a powerful force in helping drive the next phase of our growth and development."