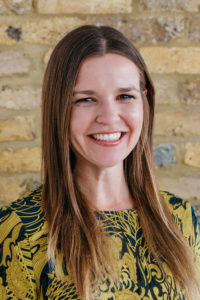 Cheil London has hired Victoria Sinclair from Oystercatchers as its Client Engagement Director.
Sinclair was part of the original founding team at Oystercatchers, having worked there since 2008, and was responsible for building its reputation among brand and agency clients. She also founded and ran the Oystercatchers Club.
In her new role at Cheil she will be responsible for raising and managing the agency's profile and helping drive growth with existing and new clients. She will report to chief executive Peter Zillig.
Sinclair said: "Having the opportunity to join a company with the global scale of Cheil at such an exciting time in its development was one that was too good to miss."
Zillig added: "Victoria has an excellent pedigree in reputation management, as well as an extensive contact book. She'll be a great addition to the team at Cheil as we continue to evolve our output and perception."
Source: Cheil London