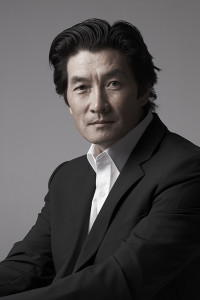 Cheil Worldwide, the marketing solutions company headquartered in South Korea, announced Spikes Asia's appointment of global executive creative director, Wain Choi, as the Jury President. Spikes Asia is the most prominent award show in Asia for excellence in the creative communications industry.
Wain Choi has been named as Spikes Asia's first ever Jury President from Korea. Wain will chair the Digital & Mobile categories in which keen competition is expected as many outstanding work entries flood in from all around the world followed by the rising trend of the integration between technology and creativity.
"Instead of likes or number of viewers on Facebook, Instagram and other means of social networks, we will be looking for works that will be remembered for the next five years," said Wain Choi. "Our focus will be on the works that are a fabric of our everyday lives and ideas that move people and inspire them to follow."
Wain held leading creative roles in major advertising agencies such as Ogilvy & Mather, Young & Rubicam and Dentsu. He joined Cheil Worldwide in 2010 and has worked on many successful campaigns for Samsung Electronics, GM, Hankook Tire, Pernod Ricard and many more.
Wain's work has been recognized by prestigious award shows, including Cannes Lions, D&AD, The One Show, Communication Arts, London International Festival and CLIO Awards. In 2015, he led the 'Look at Me' application project as part of Samsung Electronics' Launching People campaign to help autistic children communicate with others. 'Look at Me' swept around 20 awards at world-renowned award shows including the Gold award at Cannes Lions 2015.
His extensive jury duties include D&AD, CLIO, Dubai Lynx, the Marketing Awards Show (Canada), Cannes Young Lions, Red Apple, New York Festivals World's Best Advertising Awards and many other Asia award shows.
Spikes Asia Festival of Creativity is Asia's most renowned award show held by collaboration between Lions Festivals and UK media group Haymarket. This marks its 7th year as it takes place from 9 – 11 September in Singapore. In addition to awards competition, the Festival offers engaging program of seminars and workshops focusing on creativity and learning, and provides creative communications industry with a platform to network and exchange ideas.