As the Premier League concludes its first-ever winter break, Dark Horses knew fanatical football fans would be desperate to know just how their favourite players were using their week off.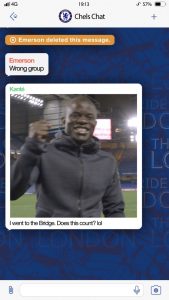 To bring those fans closer to all of their favourite Chelsea superstars, the agency has created "Chels Chat", a 2-minute video that, literally, invites the audience into a fun and fast-paced group chat between players such as, Callum Hudson-Odoi, N'Golo Kante, Mason Mount and Toni Rudiger.
And what are these football-mad players doing with their time off? Counting down the seconds to their next game and trying to one-up each other with their silky skills and tekkers, of course.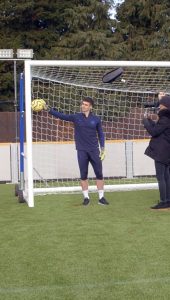 Filmed in 9:16 format, it has been specifically created to be viewed mobile-first, with messages and videos posted in messaging app style, recreating the intimate feel of a group chat between the players on their smartphones.
The film begins with the viewer being added to the group by club captain, Cesar Azpilicueta, before Mason Mount kicks things off by asking everyone what they've been up to on the winter break.
Callum Hudson-Odoi gets the ball rolling with one of his signature skills, and as the film plays out the players show off progressively more and more unreal skills as they battle to one-up each other remotely. These include Toni Rudiger breakdancing, Willian doing a rainbow flick in FIFA Volta, Kepa Arrizabalaga showing off his incredible reactions, Kante being in two places at once and Mount somehow managing to kick two balls into both "top bins" simultaneously.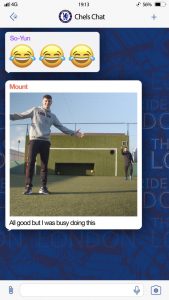 Directed by Tom Day, from Insider, 'Chels Chat' is the second in the series of brand films Dark Horses has created for Chelsea FC, following the recent All Eyes On London. It will run on all of Chelsea's channels (website, YT, FB, TW, and App) as well as players' social channels. Ultimately the film is intended to give football fans around the world further proof that Chelsea FC are the 'The Pride of London'.
Steve Howell, the Creative Partner at Dark Horses, said. "We all have a million WhatsApp groups these days, and with the first-ever winter break happening for English clubs, we thought it would be interesting to drop fans into the players' group to see what they're getting up to away from football. Of course, the answer is more football, but with some banter and lols thrown in for good measure."
Source: Dark Horses