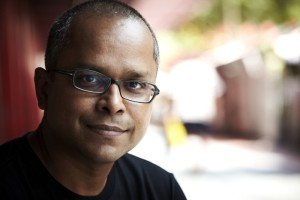 DDB Group Worldwide has appointed Joji Jacob, Group Executive Creative Director, DDB Group Singapore as Head of DDB Asia's Creative Council. In addition to his creative remit covering Singapore, Hong Kong, China and Korea, Joji will also take care of India working closely with Sonal Dabral, Chief Creative Officer of DDB Mudra.
"DDB is one of the first advertising networks in the world to form a creative council. We are upbeat about our drive to do the best sort of work for our clients in Asia and the world, the sort of work that would win both Cannes Lions and Effies," said Amir Kassaei, Chief Creative Officer of DDB Worldwide.
"We have seen a rise in creative work coming out of Asia in the last few years. It is an incredibly key region for our worldwide, and local clients. Joji is one of our most powerfully creative thinkers. He is an innovator and an inspiring leader. I know he will do great things in this role and win both respect, and accolades for the DDB network," added Kassaei.
Spearheading DDB Asia's creative agenda, Joji will re-launch Asia's Creative Council with a focus on key clients and the agency.
The DDB Asia Creative Council will approach a programme, Awards for Creativity and Effectiveness (ACE), with a three-pronged strategy. Firstly, ACE will nurture and boost award-winning creativity at international and local creative shows. Secondly, it will focus on creative effectiveness, to lead and showcase DDB Asia's success for its clients. Finally, ACE will spearhead innovative work for key clients through DDB's Fit for Excellence programme.
"It is a privilege to assist Amir and David with DDB's Creative Council in Asia. It is my task now to help our offices in the region play as one for the benefit of our clients and our people. And of course, I look forward to working even more closely with Sonal Dabral, Tim Cheng, Clifford Ng and Jong-Sang Yoo," said Jacob.
The appointment takes immediate effect.